Sony Xperia Z4 benchmark run spills the beans: 5.1" display, Snapdragon 810, and 20MP camera
99+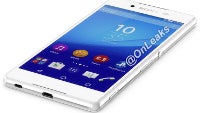 Literally minutes after we were tipped off to the existence of an
LG G4 benchmark pass through GFXBench
, we now received word that the other major flagship in the making, the Sony Xperia Z4, has suffered a similar fate.
According to the listing, a device code-named Sony E6553, quite likely the Xperia Z4 (more on why later), ran GFXBench's suite of tests, revealing quite a bit about itself. For starters, Sony seems unwilling to jump on the display resolution bandwagon, and is sticking to a 5.1-inch display with a standard, 1080 x 1920 pixel resolution. Underneath the panel, GFXBench detected a 64-bit, octa-core Qualcomm Snapdragon 810 processor with four ARM Cortex-A57 and four Cortex-A53 cores, Adreno 430 graphics, 3 gigs of RAM, and 32GB of storage. Also on board is a 20-megapixel main camera and a 5-megapixel selfie shooter. The device in question runs on Android 5.0.2 Lollipop.
Going back to why we consider it likely that this is, indeed, the Xperia Z4, it's rather simple. First off, the hardware packed within the E6553 is consistent with what we'd expect a flagship device to offer in 2015, and second – the code name itself lends some further credibility to our educated guess. That is, this isn't simply a random alphanumerical mash-up – the capital letter in the front ("E" in this case) shows the year of manufacture. So, for example, the Xperia Z3 was D6603 and was released in 2014, while the Xperia Z was C6603, and got released in 2012. These two factors, more than anything else, suggest that what we're looking at could be the first legitimate specs reveal as far as the upcoming Sony Xperia Z4 is concerned.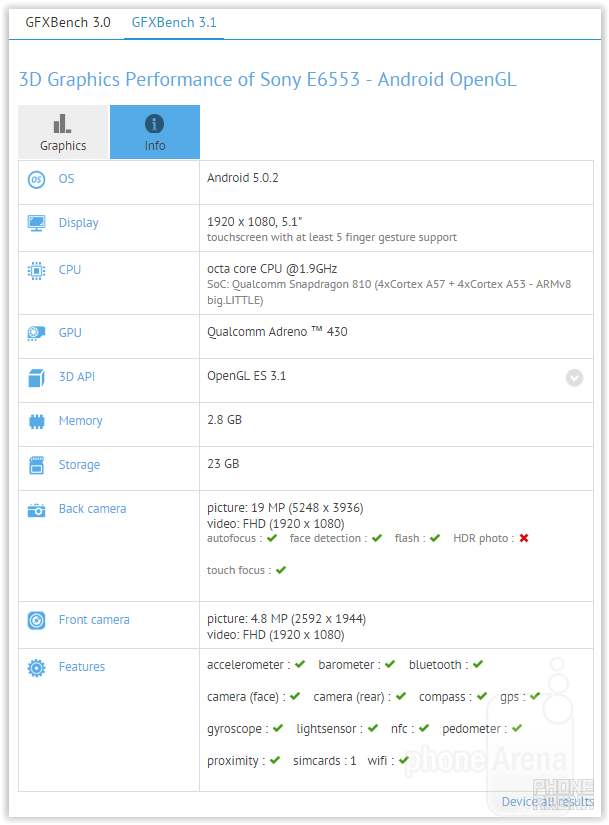 Recommended Stories