The LG G4 passes through GFXBench, reveals Snapdragon 808 heart, 16MP camera, and more
54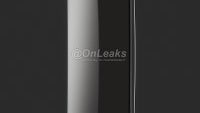 The LG G4 has been on our minds for a while now, and with the Samsung Galaxy S6 and S6 edge now a reality, it's only sharing that mental space with the also unreleased Sony Xperia Z4. Word on the street is that we'll get to see an LG exec unveiling the thing in a month's time, but until then we're on our own, and that means leaks and rumors. Thankfully, today just got a whole lot better in terms of that.
A device named LG G4 (F500x) has been caught passing through GFXBench's suite, spilling the beans in terms of hardware specifications. According to the details the benchmark cared to note down, the LG G4 will have a 5.5-inch display, touting a resolution of 1440 x 2560 (534 pixels per inch), and run on, get this, a Snapdragon 808 silicon from Qualcomm. We're talking about a 64-bit, hexa-core (4+2) processor here, with four ARM Cortex-A53 and two ARM Cortex-A57 cores plus an Adreno 418 GPU. As you can imagine, the Snapdragon 808 sits lower on the food chain than the octa-core Snapdragon 810 and its superior Adreno 430 graphics, but more on that later. The rest of the specs include 3GB of RAM, 32GB of internal storage (no mention of a microSD slot), a 16-megapixel main camera capable of 4K UHD video capture, and a generous, 8-megapixel selfie snapper.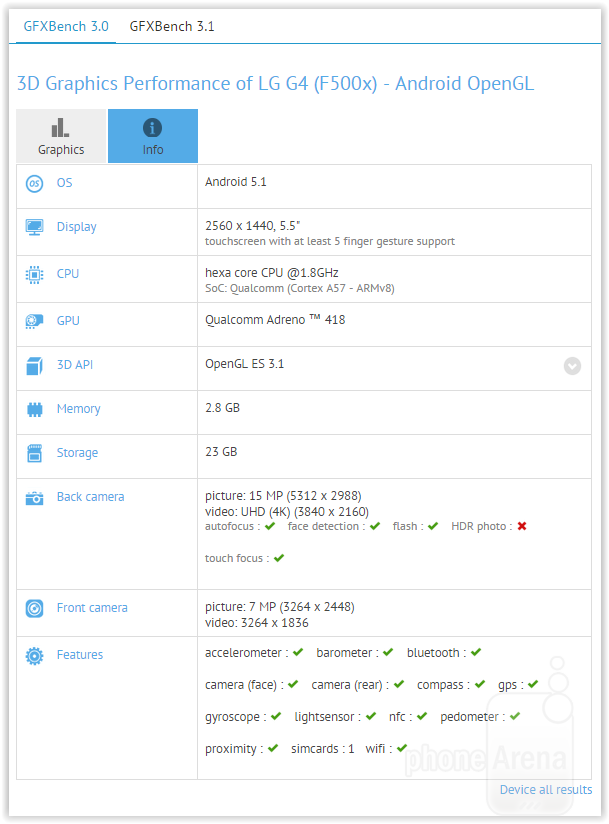 Going back to the rather dumbfounding case of the Snapdragon 808 processor, we have two
theories
to offer. One, it could be that the Snapdragon 810's oft-cited heating problems could have forced LG to go for the ostensibly weaker Snapdragon 808, or two – this could be a lower-end model.
Indeed, we've already heard rumors that the LG G4 will not actually be the company's top-of-the-line device this year
– a position that will supposedly be taken up by the LG G4 Note, which could carry the industry's hottest whenever it gets released. Alternatively, this could be some sort of error, as unlikely as that would be.
Thoughts?
Thanks for the tip, Davide!