Sony's latest tweet suggests the Xperia XZ3 is 5G-ready (UPDATE: Not really)
4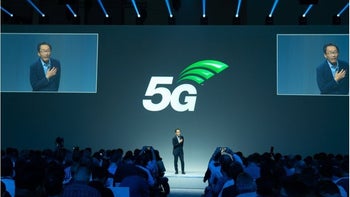 UPDATE:
The Sony
Xperia XZ3
does not support 5G, the company clarified in a later tweet. The confusion caused by Sony's previous tweet was due to an incorrect hashtag being used.
We want to clarify an earlier tweet to confirm our Xperia XZ3 does not support 5G. Whilst we're not there just yet, we are excited about the future of 5G and Xperia.

— Sony Xperia News (@SonyMobileNews) September 6, 2018
Sony has stated multiple times that it expects its smartphone business
to become profitable
thanks to the arrival of 5G. And with the next-generation networks now just around the corner, the Japanese brand has seemingly confirmed that its latest flagship smartphone is 5G-ready.
Considering that the
Snapdragon
845 that is included inside the Xperia XZ3 is usually coupled with the Qualcomm
X20
model, it's unclear how Sony has achieved the support for 5G connectivity. The most likely scenario, though, would be that the brand has plans to launch a modified version of its flagship at a later date with one of Qualcomm's newer modems such as the
X50
or X24. Interestingly, though, these aren't expected to arrive inside devices until early next year.
Currently, the only smartphone available on the market that is considered 5G-ready is
the Moto Z3
, which was released last month. However, this will only be possible when paired with the 5G Moto Mod that won't be available to purchase until January 2019. If Sony's latest flagship does indeed launch with 5G compatibility, it will improve upon Motorola's offering by achieving it without the need for any extras. Nevertheless, it will face tough competition from Chinese rival Xiaomi. After all, its President recently posted an image of
the Xiaomi Mi Mix 3
running on a 5G network.
Ultimately, only time will tell what Sony's true product roadmap looks like. But if Xperia XZ3 plans do involve 5G, it'll be interesting to see to if the feature does anything to boost Sony's smartphone sales and push the division back into the black.