Sony Xperia XZ2 price slashed in limited time deal
10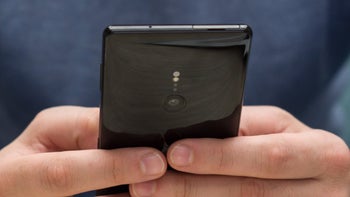 The Sony Xperia XZ2 is the company's best phone in 2018, and now it's getting a nice price cut in a limited-time deal over at B&H.
The Xperia XZ2 price is cut to $736, down $64 from the original $800 price, and that is the full cost of the unlocked phone.
While that's still a steep price to pay, consider that the Xperia XZ2 is Sony's most refined design, with a beautiful glass and metal body, a new and improved camera system that supports 4K HDR videos, super slow motion and a few other neat tricks, and it runs on the latest and most powerful Qualcomm Snapdragon 845 system chip.
If this tips the scales in favor of a buying decision, keep in mind that supply of the XZ2 at this lower price is limited, so you'd better hurry up and get the phone at this lower price while it is available.
And if you still want to learn more about the Xperia XZ2, feel free to take a look at our
detailed review here
.