Sony Xperia XA1 and XA1 Ultra specs comparison: let's see how much punch do Sony's new budget-friendly phones pack
2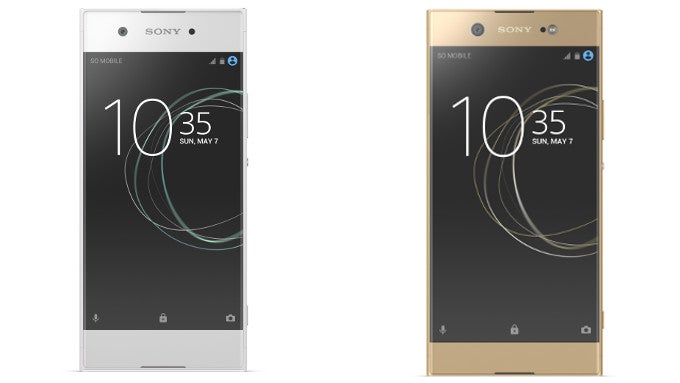 The Sony Xperia XA1 (left) and the Sony Xperia XA1 Ultra (right)
Sony's new Xperia XA1 and XA1 Ultra have broken cover today and they seem like two very interesting smartphones. Both the XA1 and XA1 Ultra aim to entice consumers who are looking for a more budget-friendly handset, but in order to find out if they truly are a viable option, we need to match them against phones with similar characteristics and price ranges.
As Sony's new mid-range models differ in size, performance and price, we'll divide this comparison into two sections, starting with the smaller Xperia XA1. Let's dig in!
Sony Xperia XA1 vs Samsung Galaxy A5 (2017) vs HTC U Play
A battle of upper mid rangers
First, it's worth pointing out that the Xperia XA1 has a 5-inch display, which it slightly smaller than the ones you'll find on the Galaxy A5 and HTC U Play (respectively 5.2" and 5.15"). Unfortunately, Sony has opted to stick with a 720p screen on the XA1, while the A5 and U Play boast Full HD (1080p) resolutions. Another trait of the device that doesn't inspire too much confidence is its 2300 mAh battery, although Sony is famous for providing excellent battery optimization.
However, not every characteristic of the Xperia XA1 is underwhelming. Its MediaTek Helio P20 chipset is the most powerful of the bunch, and even though more megapixels don't always guarantee the superiority of a camera, XA1's main snapper looks really good on paper. Combine that with the lowest asking price among the three, and suddenly the XA1 looks much more alluring.
You can pick up the rest of the differences between the trio in the table below, but as the list is quite large, make sure that you don't forget to see how the XA1 Ultra fares against its competitors.