Sony Xperia SL discovered, might be an upgraded Sony Xperia S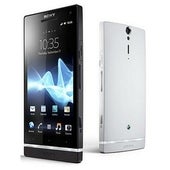 Is an upgraded version of the
Sony Xperia S
coming later this year? It seems like it, judging by the evidence discovered online just recently. This evidence that we are talking about is a
smartphone by the name of Sony Xperia SL, which has been spotted
in the database of the Indonesian Ministry of Communications and Information Technology.
But it is actually the model name hinting that we could be dealing with a Sony Xperia S refresh. In the database, the Xperia SL is listed with a model name of LT26ii, and LT26i is the model name for the Xperia S. With model names so similar, it is really likely that the two smartphones have lots in common.
Yet we won't set our hopes too high as that is all the information we have so far. This Sony Xperia SL might simply be an Xperia S variant tailored for the Asian market, or a model with a different set of 3G/4G radios. Want to make a guess? Feel free to do so by dropping a comment below.