Sony Xperia M Ultra with dual 23 MP camera and 16 MP selfie shooter tipped
39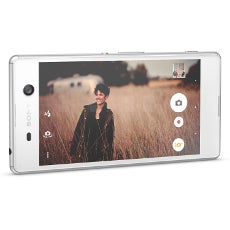 While we wait for Sony's new X-series of premium handsets that were announced way back at the MWC expo, a tip has emerged that the company is not giving up on its midrange models, too. It's the Xperia M Ultra we are talking about, and the speculation on its specs sheet sounds pretty sweet.
The
Xperia M5
got introduced last year as a very compelling package - 1080p display, 3 GB RAM and 21 MP camera with fast AF - that was housed in a waterproof body. The rumored M Ultra will seemingly be a much bigger handset, as all of Sony's "Ultra" variations are. It is listed with a 6" Full HD resolution display with IPS-NEO and WhiteMagic technology, meaning it will be very bright and still keep power consumption low.
Not that you should be worried about battery life, as Sony has allegedly equipped this upcoming M Ultra with a very generously sized 4280 mAh battery - knowing Sony, battery life could be out of this world on that thing. The processing part is run-of-the-mill with the Snapdragon 652 chipset, but the camera part isn't.
The Sony Xperia M Ultra is said to sport a dual camera setup, which seems to be all the rage these days, but a monster one. It will supposedly feature two 23 MP sensors with optical stabilization, with 24mm lens and 75mm lens equivalent, and f/2.2 lens aperture for both. If that's not enough for you, Sony is apparently slapping a 16 MP front-facing camera on this puppy, so we can't wait to see what all that camera jazz will be capable of, if the rumor holds water. Given the screen size, though, this thing is most likely destined for Asian markets.