Sony Xperia Ear Bluetooth headset review
15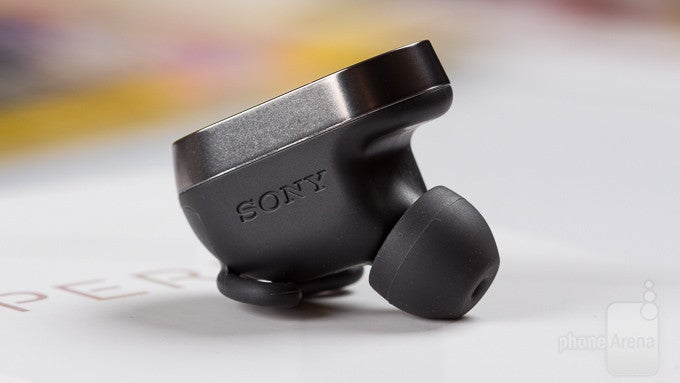 Introduction
It was about six years ago when I wrote my first review. The device I tested was a basic and affordable Bluetooth headset – one that was good for making phone calls, but couldn't do anything else. Fast-forward to present day, and stacking that against the Sony Xperia Ear would be like comparing a tin can telephone to a last-generation flagship smartphone. Or to put it in other words, Sony's accessory aims to deliver a lot more beyond crystal-clear phone calls.
The Sony Xperia Ear is designed to be "your personal assistant" – one that knows your schedule, that listens and responds to your queries, that guides you while you walk or drive, that handles your phone calls and relays your text-based communication. With its help, you'll be spending more time interacting with the world around you while reaching for your smartphone a lot less often. These are the expectations that the Xperia Ear sets, but does it perform well enough to justify its $200 asking price? I used it for a week to find out.
In the box:
Sony Xperia Ear headset
Battery case for charging and carrying
Small, medium, and large eartips
Small, medium, and large ear hooks
Quick start guide and other papers
Design and comfort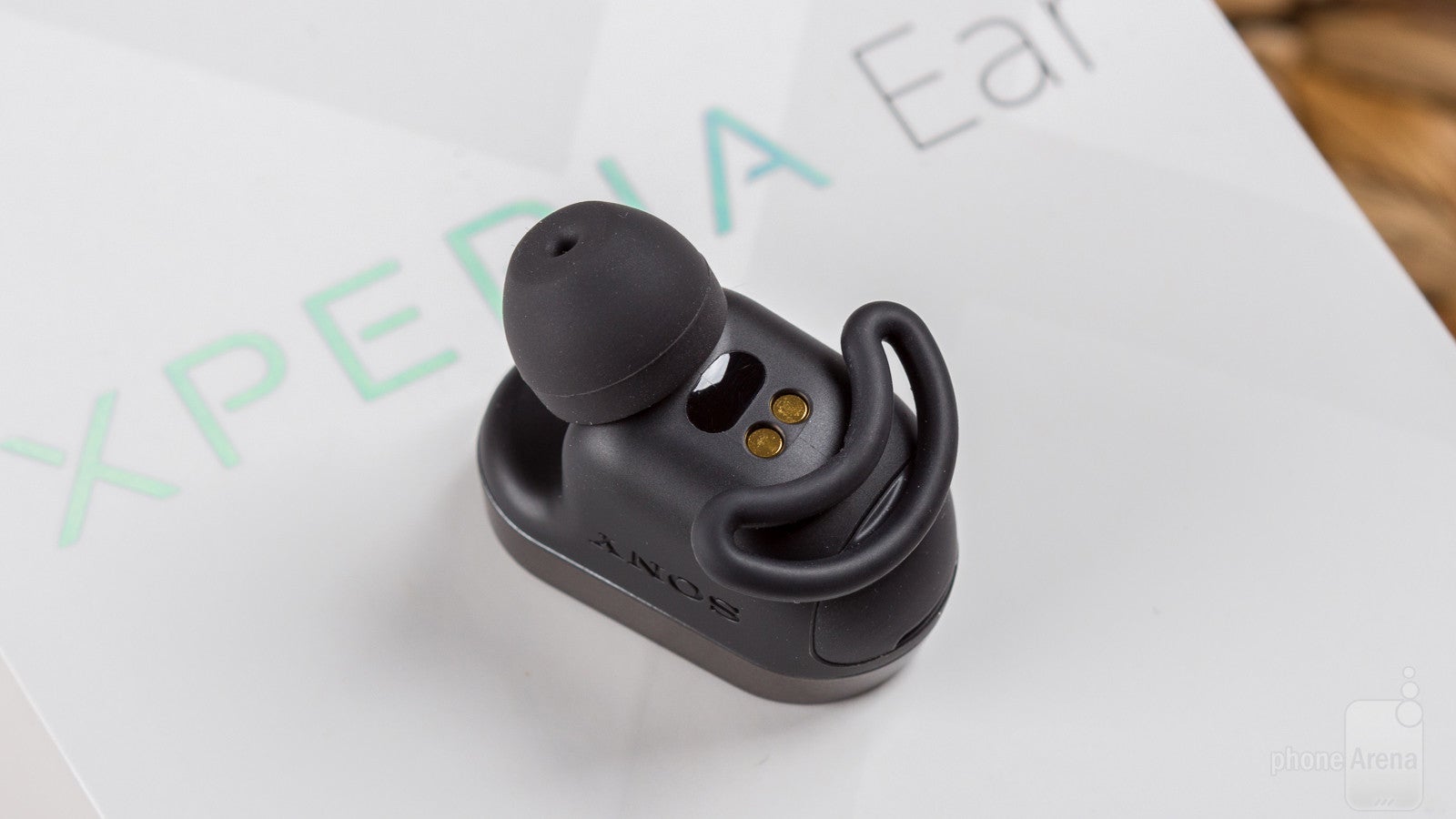 The Sony Xperia Ear is small, light, and shaped to follow the natural curves of the earlobe, so it comes as no surprise that it easily stays firmly attached to my ear. It also helps that Sony has included a whole bunch of ear gels and hooks in the set, allowing me to mix and match to find the best possible fit. I used the medium-sized eartip throughout my testing and I never had the headset come loose or fall off by accident. Better yet, the device is discrete and unobtrusive, so I don't really draw much attention while wearing it.
However, I didn't find the Xperia Ear comfortable to use for long periods of time, and its shape or size had nothing to do with that. While worn with the eartip I had chosen, the accessory maintained a tight seal over the ear canal, meaning that I was basically deaf to the outside world with the ear I'm wearing it on. I found this disorienting and annoying, not to mention that the sound of my voice was now resonating inside my ear. The solution was to use a smaller eartip – one that doesn't block the ear canal – but that couldn't maintain the same level of grip as the larger eartips provided in the box. Eventually, I got used to wearing the Xperia Ear for hours throughout the day, although I can't say that I was having a great time. But since everyone's ear shape is different, your experience may differ. Who knows, you might find the device more comfortable to wear than I did.
There's a single button on the Sony Xperia Ear, and while it's not clearly visible, it is easy to find by touch thanks to a tiny bump over its location. It is used for interacting with the headset – a single press puts the Assistant feature in listening mode, while a long press can be programmed to perform a specific function, such as triggering Google Now or calling a contact.
Next to the button is placed a single multi-color LED providing some basic status indication. Don't worry – it does not blink every 5 seconds to distract everyone around you. It glows when the Xperia Ear is in pairing mode or speaking to you, and a green light lets you know when it is done charging.