The Sony Xperia 2 has leaked entirely weeks before the Xperia 1's release
19
The Sony Xperia 1 was first announced back in February and is currently on track for a release next month. Sony, however, is already hard at work on the flagship's successor, and thanks to Steve Hemmerstoffer we now know what
the Xperia 2
will probably look like.
The Xperia 2 looks like a smaller Xperia 1 from the front

Like its yet-to-be-released predecessor, the Sony Xperia 2 looks set to make its debut later this year with an extra tall 21:9 display on board. This time around, though, the panel's diagonal has reportedly been reduced from 6.5-inches to 6.1-inches, a move that should make the Xperia 2 (158 x 68.3 x 8.3 mm) significantly easier to hold than the Xperia 1 (167 x 72 x 8.2 mm).


Nowadays, most flagship smartphones come equipped with either a large notch (iPhone XS), a small notch (Huawei P30 Pro), or a punch hole in one of the corners (Galaxy S10). Sony, however, will remain loyal to traditional bezels for yet another generation and has no apparent plans for changes.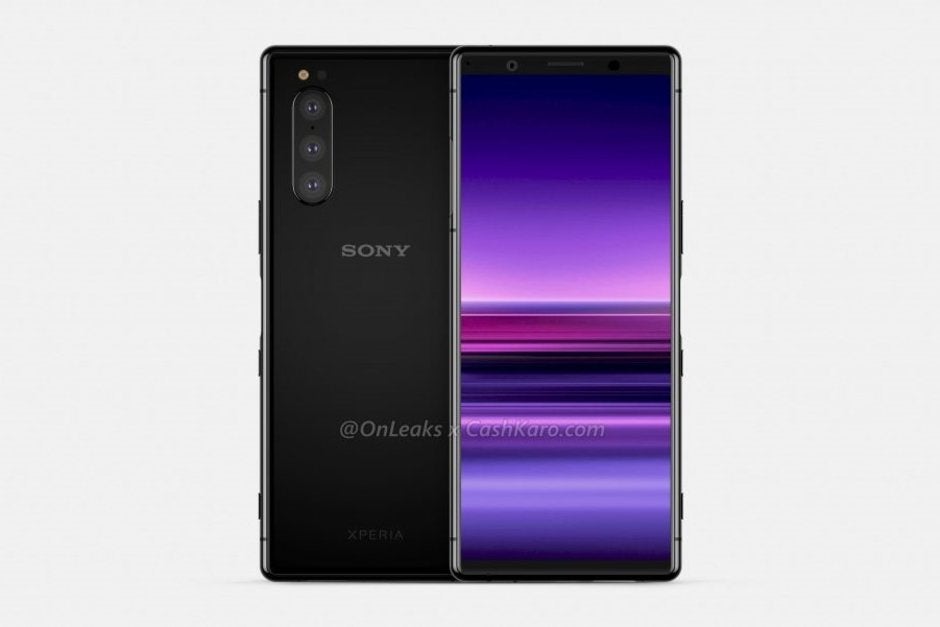 Taking a look at the Xperia 2's aluminum frame, the top portion houses a microphone, while the bottom area includes a large speaker grill alongside a USB-C port and a second microphone. As for the sides, the right of the smartphone is home to an elongated volume rocker, a side-mounted fingerprint scanner, a power key, and a dedicated shutter button. The left of the flagship, on the other hand, appears to include a waterproof flap that presumably conceals the microSD and SIM card slots.
Sony's triple-camera setup makes a return

Although the front of the Xperia 2 presents relatively few changes, Sony has made a rather drastic modification to the rear. Specifically, the triple-camera setup that previously sat in the center of the panel has now been moved over to the top-left corner.


It's unclear at this point why the decision to rearrange the rear panel has been taken, but it could potentially have something to do with battery life. Last year, Samsung adopted a vertically-aligned camera setup on the Galaxy S9 series. However, this year it ditched the layout in favor of a horizontal one due to the fact that it allowed for a larger battery inside.
Obviously, Sony's setup doesn't match the layout seen on Samsung's recent flagships, but it does now sit tucked away in a corner, meaning the Japanese company could easily fit a larger battery if it wanted to.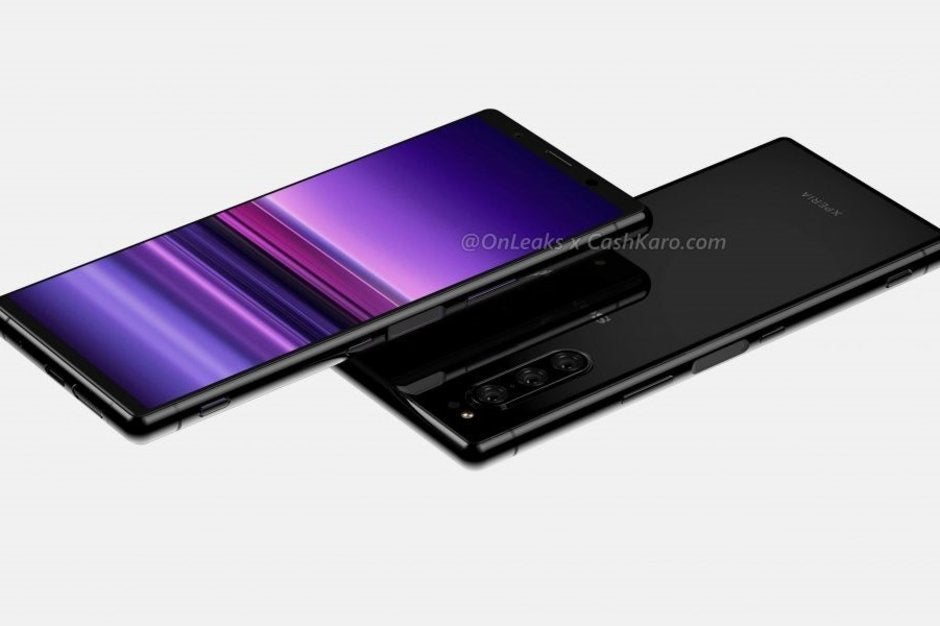 Circling back to the cameras, Sony could be preparing some upgrades to the Xperia 2's individual sensors. But in the most likely scenario, the flagship will simply borrow its cameras from the Xperia 1. The latter, for those of you that aren't aware, sports three 12-megapixel sensors, one of which acts as a primary camera, another as a super-wide-angle alternative, and the third as a 2x optical zoom snapper.
Sony Xperia 2 specs, price, and release date

The Sony Xperia 2, like other 2019 flagship smartphones, should ship with Qualcomm's Snapdragon 855 on the inside. Presumably, a minimum of 6GB of RAM and 128GB of storage will be included, although Sony could choose to increase these to 8GB of RAM and 256GB of storage in order to better compete with rival devices.


Consumers can also expect to find Android 9 Pie pre-installed along with support for 4G LTE. Sony is said to be working on its own 5G smartphones, but support for the next-gen networks is unlikely to make its way into this upcoming flagship.


Regarding the Xperia 2's release date, Sony has a habit of announcing flagship devices at the annual IFA event in Berlin. If this happens, it'll presumably precede a launch in early to mid-October, just like last year's Xperia XZ3. It's unclear at this point how Sony will choose to price the Xperia 2, but the Xperia 1 will retail for $999 in the US, so the company's next-gen flagship may also retail at that price.