PSA: Be wary when updating your Sony headphones, faulty firmware was at large
11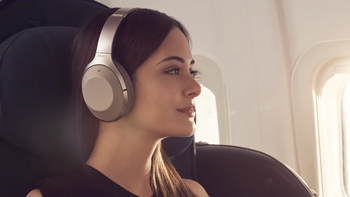 Hey, remember that a few months ago
Sony disclosed which ones of its earbuds and headphones
are getting the Google Assistant via a software update?
The gadgets in questions were the tongue-twisting WF-1000X, WI-1000X, WH-1000XM2, WH-CH700N, WH-CH900N, and the H.ear on 2 WH-H900N. It seems that just yesterday the WH-1000XM2 and WI-1000X began receiving an over-the-air update bringing the 2.0.0 firmware update with Google Assistant on board, and while all should have been fine and dandy, multiple user reports on Reddit tell a harrowing tale of 'bricked' headphones that no longer function.
Of course, the culprit is clear - Sony's latest firmware, which seemingly has seeped through the quality control checks.

Sony has pulled down the firmware following the reports, but still, be extra careful if you don any of the pairs listed above. Be extra careful and try to double-check multiple sources if it's okay to update your devices.
"I updated with the Android app, now I no longer get any sound from the headphones, not even voice notifications like "bluetooth connected" and "powered on". They still pair ok to start with, but disconnect after a few minutes. Same problem if I connect to a PC or phone, "
shares Reddit user u/Tobev.
Says Reddit user u/DabbingKleptomaniac:
"Same problem here, updated the firmware through the headphone connect app (the app gave me a notification that the update had finished successfully). Since then I can't get anything to play through the headphones. Gestures still make the 'beep' noise, and the noise cancelling works. No voice notifications either. I'm contacting Sony support too, but let me know if you get an update."
For now, we'd advise you to hold off on updating and give Sony the necessary time to iron out the game-breaking issues.