Someone is making a Warhammer AR game for Android and iOS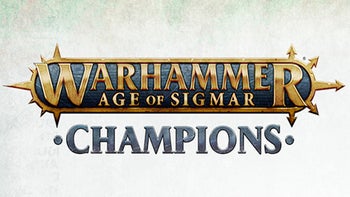 Warhammer is a very big brand in the entertainment industry, one that doesn't need any introductions. However, not many may be aware of the fact that Games Workshop, owner of the brand, has been given the rights to use the
Warhammer franchise
to a large number of game studios.
Unfortunately, only a few of the games that were made after these partnerships proved to be smash-hits. Even so, Games Workshop continues to offer anyone with the necessary amount of money the chance to take advantage of the Warhammer name.
PlayFusion, a company that's been pioneering the next-gen of connected interactive entertainment with its proprietary technology that fuses video games, robotics, and toys, has just announced it has teamed up with
Games Workshop
for the release of the first Warhammer AR game.
The new game is called Warhammer Age of Sigmar Champions and will be launched in July 2018 on the PC, Android, and iOS. Gameplay-wise, the new title perfectly fits the TCG (trading card game) genre, as Warhammer Age of Sigmar Champions will have both physical and digital trading cards.
On top of that, it's supposed to offer a completely immersive augmented reality experience with the help of PlayFusion's proprietary AR technology – the Enhanced Reality Engine. According to devs, the physical trading card game will feature hundreds of collectible cards that players can use to build their decks. Moreover, these cards will come to life when viewed through PlayFusion's Enhanced Reality Engine so that player can unlock enhanced gameplay options.
Players will be able to immerse into the AR experience on both physical and digital versions of the game. Fans of the
Warhammer franchise
can now pre-register on the game's website to learn when it will be released.