Some third party BlackBerry 10 apps are security risks
14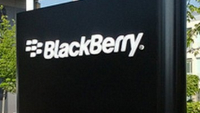 A report published on Monday reveals that some third party BlackBerry 10 apps pose a significant security risk to those who use them on their BlackBerry 10 device. According to the report, native Snapchat apps
Snap2Chat
and
Snap10
are both compromised. Both apps send out hundreds of ads to mobile ad network Smaato which are never seen by the viewer. Both apps also appear to submit unencrypted information to a hidden website used by the developer including the user's name, gender and age. This has been disputed by the developer, Nemory Studios, which is responsible for both apps. Nemory says that the only data being submitted is the User ID. Snapchat has filed a cease and desist order against the developer for using its logo, and for making both Snap2Chat and Snap10 paid apps.
Other high risk apps named in the report use a multiple of the bandwidth that the original app uses, indicating that user data is being submitted to an analytics site. Nemory Studio's Twittly submits analytics and data from Google Translate. Personal data belonging to Twittly users is being sent in plain text over HTTP making it easy to steal. 10 ads per second are sent to Smaato although none are seen by users.
BlackBerry users need to stay away from those third party apps that were found to be a poor security risk. It is amazing when you think about all of the machinations that go on behind the scenes. If you currently have some of those high risk apps installed on your 'Berry, you might want to uninstall them now.
source:
FileArchieveHaven
via
Crackberry