These are some of the rumored features that failed to make the cut at Apple's new product event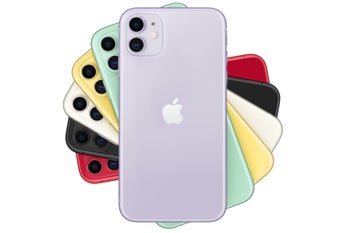 The seats are all empty at the Steve Jobs Theater in Cupertino as Apple wrapped up its new product event hours ago. And of course, all of the stories will mention the new features found on the 2019 iPhones, the seventh generation iPad and the
Apple Watch
Series 5. But what about the new features that analysts and experts were expecting on these devices that were not mentioned today?
No reverse wireless charging for the 2019 iPhones

Perhaps the most widely expected new feature for the 2019 iPhones, reverse wireless charging, was conspicuous by its absence. It would have been even more so had top Apple analyst Ming-Chi Kuo not issued a report late yesterday
revealing that Apple had decided not to include it on the new models
. Reverse wireless charging debuted on the
Huawei Mate 20 Pro
last year, and is called Wireless PowerShare by Samsung for its flagship
Galaxy S10
and
Galaxy Note 10
phones. It allows the rear panel of a handset to be used as a wireless charging pad. For example, Samsung Galaxy Note 10 users can flip their phone face down and power up the Samsung Galaxy Buds using the latter's wireless charging case. Certain smartwatches and compatible phones can also be charged in this fashion.
Kuo's report last night suggested that Apple put the kibosh on reverse wireless charging because the "charging efficiency may not meet Apple's requirements." However, Kuo had said last April that
Apple was hiking the size of the batteries
on the new iPhones to provide the devices with extra power to share using "bilateral wireless charging". Apple did note today that it has greatly expanded the battery life for the
iPhone 11
(by up to one hour),
iPhone 11 Pro
(by up to four hours) and
iPhone 11 Pro Max
(by up to five hours). Whether that was part of an original plan to include reverse wireless charging is something that only Apple can tell us.
Next year's iPhones should include a redesign, support for 5G, a Type-C charging port, reverse wireless charging, and perhaps an underwater mode that would allow users to navigate the touchscreen and take quality photos while swimming or diving. The rumor season for the 2020 iPhones officially begins now.
Apple Watch Series 5 still doesn't have a native sleep monitoring app
The Apple Watch Series 5 has a new always-on display that no one saw coming, but a couple of new features that some were hoping for did not appear. While blood pressure monitoring had been rumored for the Series 6 version of the Apple Watch, earlier this month a report citing Apple insiders said that
the feature would be found on this year's timepiece
; that turned out not to be the case, raising the blood pressure of those who were hoping for such a tool. Additionally, there was another report that called for Apple to include "Time in Bed tracking" on the Series 5 Apple Watch. This feature would track the user's sleeping patterns including movements and heart rate and would analyze it on the Health app. Sorry, but Apple did not announce a native sleep tracking app for the latest iteration of its smartwatch.
Both of these missing features could show up on next year's Apple Watch.
No Apple Glasses, no 3rd-generation AirPods

Apple made no announcements about third-generation AirPods. Apple will surely announce a new water-resistant version of its wireless Bluetooth
earbuds
with noise-cancellation, improved sound, and longer battery life, but it didn't happen today. And while Tim Cook was wrapping up the event, we could just imagine him saying that there was "one more thing." But that never occurred, and so the manufacturer's mixed-reality
Apple Glasses will have to wait for at least one more year
.