Some Google Nexus 4 orders are now on three week backorder
39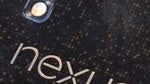 Even though we told you earlier that some of those who ordered the
Google Nexus 4
are
getting emailed shipping information
including a confirmation and tracking number, others are not as lucky. Some, including at least one unfortunate PhoneArena reader, have received an email from Google telling them that because of "
overwhelming demand
" the Google Nexus 4 is now on
backorder
and the phone will ship sometime within the next three weeks.
Because of the backorder status, those who received this email will be
credited
for shipping charges and Google is also offering an option for those affected to simply cancel the purchase. If you want the phone faster, you do have the opportunity to
find a T-Mobile store in your area that is selling the latest stock Android handset
. While the phone is the same, you will be paying $150 more for the unlocked 16GB model at T-Mobile where the unsubsidized price is $499.99 versus $349.99 at the Google Play Store. Or, you can decide to lock yourself up with the carrier for two years and buy the phone for $199.99 on contract, and receive a $50 mail-in rebate.
If you are among the unfortunate and will now have to wait up to 3 weeks for your Google Nexus 4, let us know what you are going to do by dropping us a comment in the box below.
"Thank you for your recent purchase on Google Play. Due to overwhelming demand, your Nexus 4 is on backorder and is expected to ship within three weeks. We'll send you a notification when your order has shipped and will credit the shipping charges.

To check the status of your order at any time, visit the link below: https://wallet.google.com/manage/#transactions

If you would prefer to cancel your order, please reply to this email and our team will assist you. Or you can cancel your order using our online tool. Please follow the instructions found here:
http://support.google.com/googleplay/bin/answer.py?hl=en&answer=2423477

We apologize for any inconvenience and thank you again for your order.

Thanks,
The Google Play Team"
source:
Engadget