Some Chinese smartphone manufacturers are expanding their horizons
9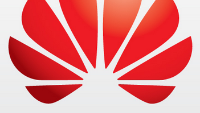 Chinese smartphone manufacturers are beginning to expand their operations globally. Once known for their domestic presence, companies like Huawei and Lenovo are picking up global market share. Many of the names are unknown to the average guy in the states, although PhoneArena readers are more likely to be familiar with companies like Coolpad. The latter has budgeted millions of dollars to start marketing its smartphones in Europe, the U.S. and Southeast Asia.
Why are Chinese manufacturers starting to believe that the grass is greener on the other side? It has to do with a severe slowdown in the Chinese market. According to IDC, smartphone shipments in China quadrupled between 2011 and 2013. Now, smartphone shipments in the country are slowing down. And on top of the decline in the Chinese market, emerging markets like India, Latin America and Southeast Asia are showing growth. In those areas, smartphones have not yet saturated the market, which means that many are still replacing their featurephones for smartphones. Data from IDC reveals that in the first half of this year, 89% of all mobile phones shipped in China were of the intelligent variety. During the same period, only 28% of handsets shipped in India were smartphones, leaving plenty of room for smartphone manufacturers to grow in the country.
Besides the battle for hometown market share, Chinese manufacturers are expanding globally because of the fight for profitability. Lenovo Chief Executive Yang Yuanqing recently called China, the toughest smartphone market in the world. That's an emotion seconded by IDC analyst Kiranjeet Kaur. For companies like Lenovo and Huawei, they have the money and the products to chase profits. And for these manufacturers, leaving the security of home is working. Last week, Lenovo reported that for the quarter ended in June, smartphone shipments in Southeast Asia had jumped 400% year-over-year. In Eastern Europe, shipments were up a whopping 600% year-over-year during the same time period. Also during the first six months of this year, Huawei's smartphone shipments in the Middle East and Africa rose six fold. In Latin America, that increase was close to 400%.
One company that has started to expand globally, albeit on a smaller scale, is Xiaomi. Known for its
quick moving "hunger marketing,"
online sales technique, the company is
working in India with online retailer Flipkart
. After planting its flag in the country, Xiaomi is expected to start offering its devices in Brazil and Russia before it heads to other destinations like Malaysia, Indonesia, Thailand, Vietnam, Turkey, Mexico and the Philippines.
source:
WSJ