Google is reportedly working on a software update to fix the Pixel Slate's lagginess
13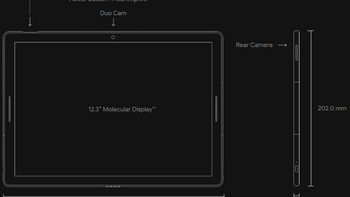 The same engineer says that once the rounded corners are removed on a device powered by a Celeron processor, the frames per second picks up and the memory improves. The low-end version of the Pixel Slate is powered by the Celeron, and most of the complaints related to lagging have revolved around the basic variant of the tablet. Another reason for the stuttering is the GPU memory limit that Google imposes.
"A lot of animation jank seems to be coming from the use of Mask Layers to create rounded corners. This combined with background blur adds a lot of additional steps in the paint/rendering pipeline...The performance (fps increase) and memory improvement (tiles dont get discarded and we actually see the content) is quite significant on Nocturne Celeron when rounded corners are removed."-malaykeshav@chromium.org, project member
Since the lag seems to be a software issue, we can expect a fix to eventually be sent. Some users say that the lagging and sluggishness don't allow them to use their Pixel Slate at all. If you have already purchased the tablet, you need to sit tight and await the update. If you are planning on purchasing a Pixel Slate, especially one of the Celeron powered variants, you might want to wait to make the purchase until after the update has arrived.