SoftBank gives Sprint permission to talk to Dish
13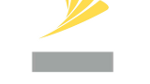 Both SoftBank and Dish are trying to capture Sprint, the nation's third largest carrier. The
Japanese telecommunications firm is offering $20.1 billion for 70% of the carrier
while
Dish Network has a $25.5 billion bid on the table for all of Sprint
. On Monday, SoftBank gave Sprint
a waiver
allowing the operator to talk to Dish Network. With the waiver, Sprint is now allowed to share some information with Charles Ergen's satellite television content provider.
Sprint's board has recommended that its shareholders vote in favor of the
SoftBank transaction
, although a special committee of the board is taking a long hard look at the Dish Network bid to see if it could be turned into a higher bid. The Sprint stockholders will be voting on the SoftBank bid on June 12th. While on its face, the Dish bid would seem to have more value. But the Japanese telco is planning on injecting Sprint with $8 billion in capital if it succeeds in buying the carrier.
You might ask why the Japanese based firm would allow Sprint to talk to the company that has a rival bid for the carrier. The answer lies in the confidence that the Japanese firm has in its offer. According to a statement released Monday by SoftBank President Ron Fisher, the company has great confidence in the value of its bid and is hoping to move quickly to close the deal. In other words, SoftBank hopes that by allowing Sprint to talk to Dish, the board of the mobile operator will evaluate the Japanese company's offer as being superior to the one made by Dish and move quickly to close the deal.
"We continue to believe that our agreed transaction, which we plan to close in approximately six weeks, creates substantially greater value and provides far greater certainty for Sprint shareholders. We are providing this waiver because we are confident in the value of our transaction, and to ensure that Sprint and Softbank can move quickly and with no risk of delay or confusion, towards implementing our detailed investment plans."-Ron Fisher, President, SoftBank Holdings
source:
AllThingsD