Hey buddy, want to buy a smartphone manufacturer? Pantech puts itself up for sale
23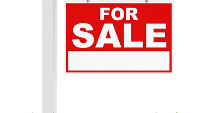 Being a Korean smartphone manufacturer these days, means having to compete with companies like Samsung and LG inside your own home country. Pantech is the third largest smartphone manufacturer in Korea, and after scoring six consecutive losing quarters (allowing the companies that produce red ink to have some nice profits), the manufacturer has put itself up for sale.
There is plenty of competition in the Koren smartphone market, even within the country's borders. 90% of Korean smartphone buyers purchase a home-grown device. That actually makes purchasing Pantech a quick and easy way for other handset manufacturers to buy into the Korean market in one fell swoop.
Companies interested in making a bid for Pantech have until 3pm on October 7th to submit an offer for the company. Pantech's value as a going concern is $366 million, more than double the $186 million liquidation value of the manufacturer. Samsung and LG are expected to be interested in Pantech along with Korean auto maker Hyundai and mobile operator SK Telecom. Outside of Korea, there is some talk that India's Micromax might have an interest along with some of the up and coming Chinese manufacturers like Huawei, Lenovo and Xiaomi.
source: ZDNetKorea (
translated
) via
CNET