Snapchat now allows stories to be read by people without the app
1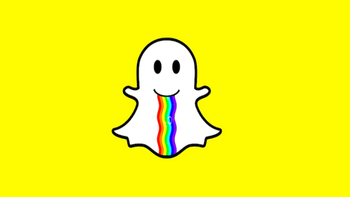 Snapchat users have so many stories to tell; starting today, certain subscribers to the app will be able to share their stories to people who have not installed the Snapchat app. Stories created by those with official accounts, like celebrities, sports franchises, and politicians, can now be viewed via a link to a Snapchat.com page where they will be hosted. Those without an official account can post comments to a group video and have those comments shared in the same manner.
By allowing stories to be spread to non-members, Snapchat is revealing what kind of content is on its site with the hope that those who haven't installed the app like it, and decide to subscribe to the app.
Snapchat has been suffering from declines in certain metrics
that indicate fewer members are using the app every day.
Besides sharing the content via a link, the new feature will also allow media sites to embed this content directly into articles. YouTube made it so simple to embed its library of videos on these sites, and that helped the Google owned app become the leading streaming video source in the world. Twitter, too, makes it simple to embed its content on websites. Sharing stories is available right now only in countries where the latest version of the app is offered, such as Australia and Canada.
In an attempt to more easily monetize Snapchat, parent company Snap has been trying to push out a redesigned UI that will make it easier to separate content posted by the media, from those posted by a user's friends and family. But this update is rolling out slower than Snapchat would have liked.
It's hard to remember that Snapchat cut its teeth on providing an outlet for those who wanted to write messages that would disappear without a trace after ten seconds. Shared stories written by one user will disappear on Snapchat after being posted for 24 hours, while stories by multiple users will remain available for 30 days after being shared.
source:
Bloomberg