Leaked memo from Snap warns employees not to leak confidential company information
7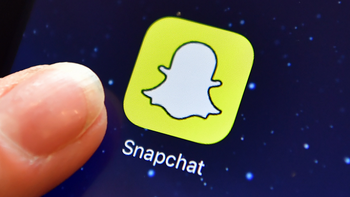 If you are an employee of Snapchat parent Snap, it behooves you to keep your mouth in the upright and locked position. A memo meant for the eyes of Snap employees only has leaked and in it, the company lays down the law on employee leaks. Enforcing a zero-tolerance policy, Snap says that any employee found to be divulging information that is supposed to remain secret will be fired, and could be fined and jailed. It is ironic that a memo about punishing employees who leak company information is, well, leaked.
In the memo, Snap general counsel Michael O'Sullivan wrote that, "If you leak Snap Inc. information, you will lose your job and we will pursue any and all legal remedies against you." The attorney said that someone who leaks confidential Snap information can be charged with a crime, even if he/she did not personally profit from it. The memo, obtained by financial news blog
Cheddar
, was written after recent leaks revealed the company's plan to lay off some of its staff, and made public confidential data detailing the number of daily active users on parts of the Snapchat messaging app. The data showed that Snap Maps is not attracting a growing number of users. This feature shows where in the world Snaps are being sent from, giving users a way to see where news is breaking from. In September, only 11% of the Snapchat users checked out Snap Maps every day.
In his memo, O'Sullivan says that the only acceptable response that a Snap employee is allowed to say in response to a question from the media is "no comment." If you do work for Snap, you are on notice. Check out the memo, printed in its entirety below.
"Team,

As we get ready to report our first annual results as a public company, I wanted to remind each of you of the importance of keeping Snap Inc. information confidential.

We have a culture of sharing information across many teams. That includes metrics, financial results, new products and features, potential partnerships, and strategies. We do this to help us do our jobs better, which in turn makes Snap better.

But this information carries a heavy responsibility. Its premature disclosure can significantly harm our business, including our ability to compete. Because we are a public company, the information also affects how millions of shares of our stock trade every day. We therefore take great care to manage our public disclosures.

As a result, all employees must keep our information strictly confidential until disclosed by Snap. We have a zero-tolerance policy for those who leak Snap Inc. confidential information. This applies to outright leaks and any informal "off the record" conversations with reporters, as well as any confidential information you let slip to people who are not authorized to know that information.

If you leak Snap Inc. information, you will lose your job and we will pursue any and all legal remedies against you. And that's just the start. You can face personal financial liability even if you yourself did not benefit from the leaked information. The government, our investors, and other third parties can also seek their own remedies against you for what you disclosed. The government can even put you in jail.

To avoid any ambiguity: If you have Snap Inc. confidential information, do not share it outside of Snap, period. If you are contacted by any news source asking for comment on Snap, the only acceptable response is "no comment." If you are contacted by a news source, you should immediately tell your manager or notify Communications at press@snap.com. If you've accidentally disclosed Snap Inc. confidential information, tell your manager immediately.

If you don't know whether something can be disclosed, the best strategy is to err on the side of caution and not disclose. We have a number of policies and training materials to help educate you. If you don't know whether something is OK to disclose, just ask.

Thank you again for your commitment to Snap Inc. I trust that you will take these matters as seriously as we do."-Internal Snapchat memo written by Snap general counsel Michael O'Sullivan
source:
Cheddar
via
Gizmodo