Snapchat ads coming soon
2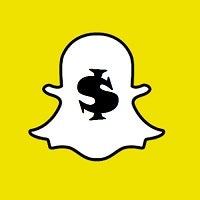 Snapchat will be adding ads to its feed soon, said co-founder and CEO Evan Spiegel, who spoke at Vanity Fair's New Establishment Summit. The disappearing message app will stay true to its privacy first policy, as it will not be displaying targeted apps – which means it will not be collecting your data.
Still, Spiegel was not very specific about how Snapchat would feed ads to its users. He said that the team is "cutting through a lot of the new technology stuff around ads to sort of the core of it, which I think has always been telling a story that leaves people with a new feeling ", then added "They're not fancy. You just look at it if you want to look at it, and you don't if you don't". The comment came right after Spiegel talked about Snapchat's new "
My Story
" / "
Our Story
" feature.
The quick rundown of "My Story" is this – when a snapchat user takes a picture, they have the choice of sending it as a normal ephemeral message, or choose to add it to their "Story". This will place the picture in a slideshow that lives for 24 hours. On the next day, the Story disappears, just like the normal messages do. It's basically a feature that helps users share an interesting day – such as going to a festival – but not document it, which keeps with Snapchat's spirit.
So, what Spiegel said could mean two things – either the ads will be somehow incorporated with the My Story feed you get from your friends (hopefully – not in a way that interrupts you viewing the slides), or the ads themselves will revolve in a Story-like fashion – if you click one, you get a similar one, etc. Of course, this is pure speculation, but we'll see soon enough.
The upcoming ads are going to be the company's first source of revenue. It will be interesting to see if Snapchat will manage to live up to – or even surpass – its recent
valuation of $10 billion
.
source:
WSJ
,
Vanity Fair