Smartphones with unusually large batteries — here are 2015's devices with a "several-day" battery life
24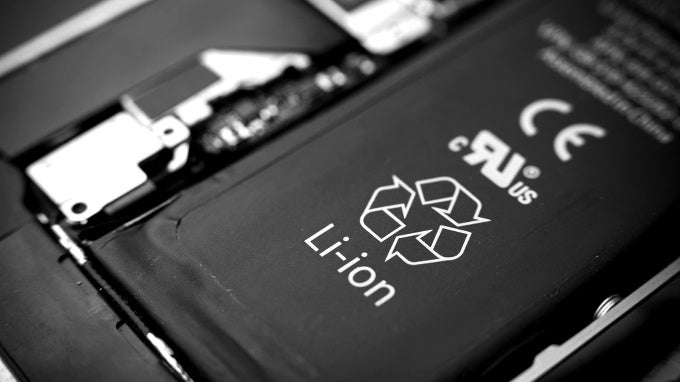 2015 proved the counter-intuitive concept that you can have a better battery life from a device that has a smaller juicer than its precursor; for example, the Note5 outperformed the Note 4 in this so vital race despite the not-so-beefy powerbank (3,000 vs 3,220mAh). Now, if we take software and hardware optimizations out of the equation, is there anyone who doesn't love a big-capacity battery? Yeah, we thought so!
Don't get us wrong, we value an optimized device as much as the next guy, but we also have a rather soft spot for phones with large batteries. You know, those with juicer north of the 4,000mAh mark, which sounds great on paper yet doesn't necessarily mean that said phones will last you times longer than a well-optimized device having a somewhat smaller (because of the venerable optimizations we already talked about previously).
Anyway, here are some new and relatively up-to-date phones from well-known and not-so-popular manufacturers that have unusually large juicers at the back. What do we consider "unusual"? Well, it's a bit subjective on our end, but we decided that 4,000mAh is a nice number to begin with!
Now, you probably won't see many of the devices down below in a store near you, as some of them are strictly China-only models, yet we included them for the sake of thoroughness.
Asus ZenFone Max - 5,000mAh
Showcased during this year's IFA expo in Berlin, the Asus ZenFone Max should theoretically provide you with solid two-day battery life thanks to the on-board 5,000mAh juicer. We suppose one would be able to eke out even more impressive endurance out of the handset, but we have not been up close and personal with the ZenFone Max just yet.
Huawei P8max - 4,360mAh
This is a supersized, 6.8-inch version of the Huawei P8. Yes, it's venturing extremely close to phablet territory due to its large screen estate, but still, we are dealing with a handset here. With dimensions of 7.19 x 3.66 x 0.27 inches (182.7 x 93 x 6.8 mm) and weight of 8.04 oz (228 g), it's not something we'd call "compact", but the built-in 4,360mAh battery certainly sounds appealing, especially taken along with the "lower power dissipation and software with integrated power saving" features Huawei has thrown on board.
Lenovo A5000 - 4,000mAh
Despite the four-digit number in its name, the Lenovo A5000 doesn't ship with a 5,000mAh juicer, but the provided 4,000mAh one at the back should be more than enough to last through a couple of days of heavy use due to the modest hardware specs of this Lenovo offering. After all, it is powered by a low-end quad-core MediaTek and comes with 720p display, which shouldn't be hard on the battery.
BLU Studio Energy - 5,000mAh
If you look BLU's beefy smartphone from the side, you'd most probably deduce that it has a large powerbank inside. Measuring 0.41 inches (10.4mm) thick, it certainly hints about the hefty juicer under the hood. It's a 5,000mAh one and thanks to it the phone is our current endurance champ. It lasted for 14 hours and 53 minutes in our custom battery benchmark test, smoking all phones and tablets we've ever tested by a margin.
Lenovo Vibe P1 - 5,000mAh
How many phones can boast a standalone hardware toggle switch on the side of the device that enables a dedicated battery saver mode? Well, the Lenovo Vibe P1 does! This new member of Lenovo's ranks is equipped with a monstrous 5,000mAh battery at the back. What's even more interesting is that the Vibe P1 itself acts as a powerbank and can bring other devices back from the dead with the aid of a USB OTG cable.
Oppo R7 Plus - 4,100mAh
Ah, the Oppo R7 Plus! We had the pleasure of reviewing this device and we... We are not impressed with it all. Regardless, it's still a device that delivers a satisfying battery life. With 9 hours and 58 minutes achieved in our custom battery test, the R7 Plus is in the Top 10 list of the most enduring battery champs.
Gionee Marathon M5 - 6,020mAh
Marathon is most likely the best name Gionee could have chosen for this handset. The reason is the 6,020mAh monster lurking below the rear panel, which will probably last you a couple of days of moderate-to-heavy usage. Well, we don't know how long a fully-charged M5 will last, but during the announcement of the phone Gionee claimed that thanks to its extreme power-saving mode, users can expect 62 hours of standby from merely 5% of battery. That's ludicrous, mildly put.
Acer Liquid Z630S - 4,000mAh
Heard of Acer? The popular PC/laptop maker also has its own line of smartphones and one of its latest, the Acer Liquid Z630S, is bringing a 4,000mAh battery to the race. Definitely a noteworthy entrant if you're looking for a phone with a large battery made by a brand you've actually heard of.