Smartphones grab 50% of U.S, mobile market in 2012
1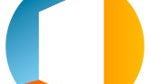 ComScore released its whitepaper called the
2013 U.S. Digital Future in Focus
. The report noted how smartphones managed to make up more than 50% of the mobile market in 2012 and that certain information that people used to get from their desktop box are now being read on a smartphone. Subjects like the news, weather, IMs, shopping are all being done on a
smartphone screen
rather than on a PC. The study also pointed out how apps like Instagram, Tumblr and Pinterest each gained more than 10 million viewers last year because of snazzy content that caught the eye of viewers.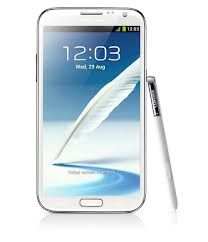 Smartphone buyers in the U.S. are now less controlled by brand, more by price and features
Last year, mobile shopping made up
11% of electronic commerce
in the fourth quarter, up from 9% year-over-year, and 10% on a sequential basis. Smartphones have yet to really be used for mobile shopping, with tablets a better device for making purchases because of their larger size. One thing that smartphones are increasingly being used for is the practice of "showrooming" which is when you whip out your handset inside a brick and mortar store and check out the web site of a competitor to compare prices.
The comScore report made note of the 50% share of the mobile market that smartphones own, having hit that mark in the third quarter. Android also surpassed 50% of the smartphone market for the first time. According to comScore, because smartphones now outnumber featurephones, it means we are in the "
late majority part of the technology adoption cycle, where attributes such as price and features become more important drivers of device usage than brand
." This foreshadows the difficulties Apple has had with declining interest in the Apple iPhone. Android led the OS wars in the U.S. with 53.4% of the market by year end, compared to the 36.3% owned by iOS. Between the two, 9 out of 10 smartphone owners in the U.S. have an Android or iOS flavored model.
28% of smartphone owners have a tablet. As of December, 52.4 million U.S. tablet owners owned nearly 58 million units. 73.6% of tablet owners used their slate for email, 67.5% for social networking. Half of tablet owners used the device to watch video. Many use it for e-commerce with 39.1% using it to compare product features while 38.7% used their tablet to compare prices. A slightly lower number (38.2%) made actual purchases on their slate.
Based on the number of smartphone subscribers reached, Facebook was the one mobile app last year, reaching 76% of the smartphone market. In October, it pulled away from the former top app, Google Maps, which had a 66% share. Another popular destination, YouTube, was sixth with a 46% share.
source:
comScore
via
Slashgear