Smartphone pioneers: the devices that made history (chipset and RAM edition)
21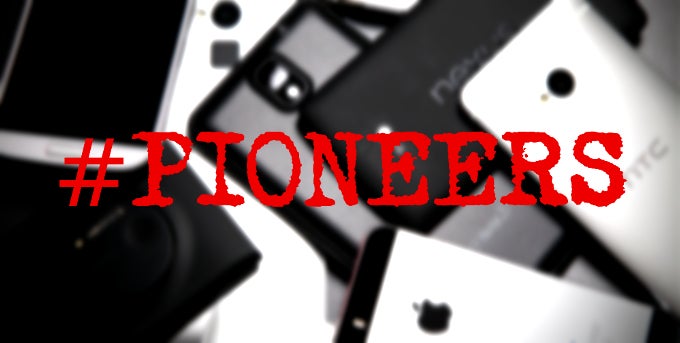 The smartphone industry is still evolving pretty quickly and has been doing so for the past couple of years. True, smartphones can trace their origins a long way back, yet the true "boom" only happened after the market welcomed a certain prominent "fruity" manufacturer that acted as a catalyst and kickstarted the industry into a renaissance.
Given the rapid evolution of hardware and software, it's often hard to remember the smartphones that first introduced a certain hardware feature. True, most of the pioneers have kept their title for a pretty short time, as the ever- hungry competition usually caught up pretty quickly. Well, here is a concise hall of fame showing you the notable pioneers that shaped the industry.
This week, we'll be exploring the notable first in a few key areas, like processors, architecture, and RAM, highlighting the pioneers alongside which a certain notable hardware feat debuted. Next week, we'll be delving in some other pretty riveting categories, namely display and camera.
CPU
Needless to say, mobile chipsets can either make or break a device, hence the importance of this vital component can't be easily underestimated. From single-core devices in the dawn of the smartphone boom, through dual-, quad-, and octa-core ones, to deca-core phones, we've witnessed a pretty quick and fruitful evolution in this hardware segment. Check out some of the devices that pioneered a certain chipset component.
CPU Architecture
With the Apple iPhone 5s, Apple heralded the era of 64-bit chipsets for mobile devices. As usual, Cupertino's adversaries followed suit and equipped their smartphones with 64-bit SoCs. Currently, there are numerous 64-bit smartphones, both top-tier and mid-range, and naturally, we expect the future to be exclusively dominated by such SoCs. One of the main advantages of 64-bit computing for mobile chipsets is its ability to address up to 4GB of RAM.
RAM
With the debut of 64-bit computing on our smartphones, the ability to put more 4GB of RAM in a mobile device was unlocked. This year, we welcomed the first few smartphones to bear that much amount of operational memory, but how did it come to this?