Six years ago this month, LG released the BL40 New Chocolate with a 21:9 aspect ratio
19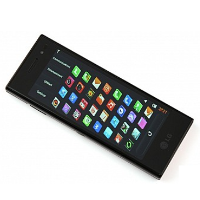 Six years ago this month, LG released one of the most unique looking mobile phones. The
BL40 New Chocolate
was made to resemble a chocolate bar, and as a result it carried an aspect ratio of 21:9 on what was then considered a large 4-inch screen. A featurephone, the device ran LG's S-Class 3D UI, which was used on other models like the
LG ARENA
. The interface allowed the phone to divide applications into four sections: Widgets, Contacts, Browser and Shortcuts.
The handset measured 128mm x 51mm x 10.9 mm, and the 4-inch screen had a resolution of 345 x 800. That worked out to a
pixel
density of 218ppi. 256MB of RAM was inside, along with 1GB of internal memory. A 32GB capacity microSD slot was available to those requiring more storage. A 5MP camera was on back, and a 1000mAh battery powered the phone.
The HTML browser allowed pinch-to-zoom, although it was not very smooth. In fact, the touchscreen itself did not provide for a smooth experience. Possibly the best part of using the phone was typing while in landscape. Thanks to the design of the BL40 New Chocolate, typing in landscape meant a very wide QWERTY keyboard was available, with plenty of room for your fingers. And the screen was split when reading emails or texts with the content on the right and a list of available emails or texts on the left.
LG gave up on the form factor and did not release a sequel to the phone.
We ended up giving the phone a "9" on our review, although performance-wise it was quite a sluggish device. It was the design that really captured our attention. You can check out our review of the LG BL40 New Chocolate
right here
!
LG New Chocolate BL40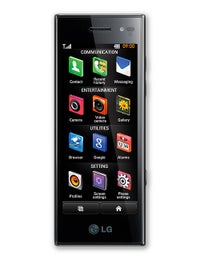 source:
solpy