Six-time world gymnastics champion racks up $5000 phone bill after playing Pokemon Go in Rio
20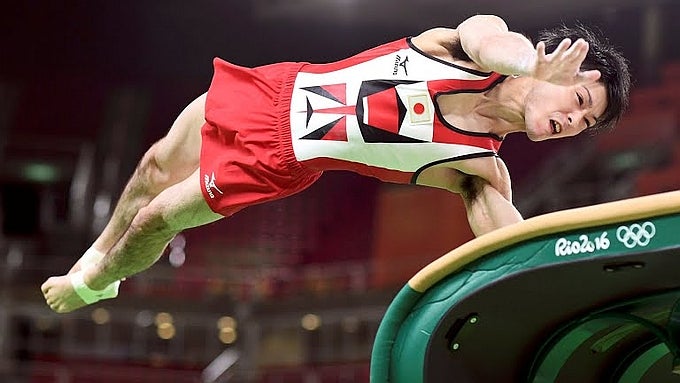 Kohei Uchimura is a six-time world champion in the all-around gymnastics event
If you're thinking that only average people are riding the Pokemon Go phenomenon, you're dead wrong! Take Japanese Olympian Kohei Uchimura, for instance, who has managed to rack up data roaming charges of 500,000 yen (or nearly $5,000 at the current international currency conversion rates) after playing Pokemon Go in Rio.
Uchimura, winner of the 2012 Olympic Gold Medal in the all-around event, is one of the world's top athletes. Considered the main favorite in the all-around event at the 2016 Rio Olympics, Uchimura is also a Pokemon Go trainer. In a rather comical (but not for Uchimura) turn of events, the Japanese Olympian has racked up data roaming charges of 500,000 yen after playing Pokemon Go in Rio, where he is now preparing for this month's Olympic Games.
Speaking to the BBC, Kenzo Shirai, one of Uchimura's teammates said that the six-time all-around world champion was feeling the blow at the team meal that day.
Fortunately for Uchimura, however, his carrier was willing to let him go with a pat on the shoulder; instead of paying up the 500,000 yen that he racked up in data roaming charges, Uchimura will only have to pay 3000 yen ($30) per day of mobile use in Rio. In a statement issued to Japanese news agency Kyodo, Uchimura said that he "really lucked out".
If you're a Pokemon Go player and you're planning a trip soon, let Uchimura's story be a lesson to you. Unless your carrier allows for free data roaming abroad, catching Pokemon outside of your home country can turn out to be a very expensive hobby. If you just have to catch Pokemon while abroad, you'll be much better off getting a prepaid card with included data.
Since launching last month, augmented reality mobile game Pokemon Go turned into a world sensation,
beating all previous records for mobile games downloads
and daily users.