Siri saves the life of an 18-year old pinned under a truck
46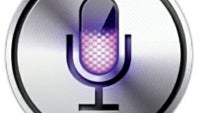 Siri can do it all. From telling jokes to spelling words, looking up movie times, computing math equations and converting unit measurements, the ol' gal has been quite a useful tool for iOS users ever since the virtual voice activated personal assistant
launched with the Apple iPhone 4s
. While Siri performs quite a few tasks flawlessly, a new report reveals that she might have actually saved a human life.
The local FOX affiliate in Nashville told the story about an 18-year who was working on his truck when the unthinkable happened. The truck fell on top of him, pinning his arms. The young man screamed out for help, but no one was there to answer his call. And then, what happened next some will interpret as divine intervention. Some might even think that it was the work of the late Steve Jobs, looking down from above. With things looking bleak, the 18-year old heard a familiar sound that quickened his pulse. It was the sound of Siri being activated.
The victim knew that this was his chance to summon help. Realizing that he had his iPhone in his back pocket, the trapped man discovered that he could activate Siri by pulling up on his hips. Once he activated the virtual assistant, he requested that Siri make a 9-1-1 call. Dispatchers were quickly on the line and the man was rescued. Had the unnamed man not been able to activate Siri and get help, he might have been a goner.
So we can now add life saver to Siri's impressive resume.
source:
FOX17