Siri saves life again, rescues three fishermen stranded in sea
14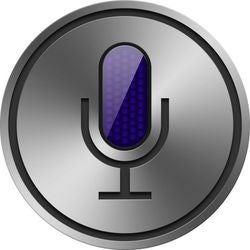 This is proved by Apple's virtual assistant, who saved human lives - again. After
Siri helped a 4-year old boy to save his mom's life
in March, on Saturday, the assistant demonstrated again its heroic capabilities when three fishermen were stranded in the sea not far from Florida. According to Fox 4, their 18-foot boat encountered violent waves while they were fishing four miles off of the coast of Key Biscayne. The vessel began to take on water in the rough seas, so the men attempted to call 911 before it sank, but they were unable to use their phone's touchscreen because of their wet, cold fingers. Fortunately, the iPhone's Siri feature came to the rescue and eventually helped the fishermen survive.
The fact that the
iPhone 7
is waterproof also played a significant role in this situation, we guess. The most important thing here, of course, is that Siri played its part perfectly and did what it is meant to do - to help. And maybe this is enough to make us forgive the occasionally weird or
unexpected behavior
of the virtual assistant.