Brave 4-year-old uses unconscious mom fingerprint to wake her phone, call emergency and save her life
46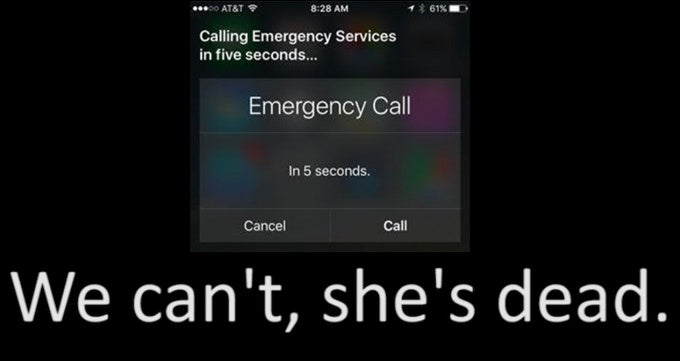 What do you do if you are four years old and you find mummy lying unconscious on the floor at home?
If you are brave 4-year-old Roman from London, you waste no time: the little kid found his mom unconscious, but did not panic. Instead, he was clever enough to use mom's finger to unlock her phone, then immediately called emergency using Apple's Siri voice assistant in a serious of actions that saved the life of the mother of the little boy.
Roman lives in the south London district of Kenley and he dialed 999 (the British equivalent of 911 emergency). The conversation with the operator - a woman who did a brilliant job - was recorded and released by London's Metropolitan Police and it's heart-breaking.
It's especially touching to hear the little boy's explanations about his mother's condition: she's
"dead,"
he says, and later adds that
"she's closing her eyes and she's not breathing."
There are no details about what the woman's actual condition was, but we know that she received proper medical care after the call and is doing fine.
Little Roman was not alone when he called, he was with his siblings, but his call and care for his mom make him the true hero of this story.
Operator: Hello, this is the police. What is your emergency?
Roman: Hello, I'm Roman.
O: Where's your mummy?
R: She's at home.
O: Where are you?
R: At home as well.
O: Can you do me a favour? Can you go and get mummy?
R: We can't, she's dead.
O: You said mummy was there – what do you mean she's dead?
R: It means that she's closing her eyes and she's not breathing.