Sifting through Samsung Mobile Romania tweeted rumors about the Nexus 3 (Prime)
7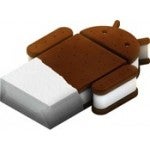 It's time again for a round of "Parse the Rumor"! Yesterday, we had a good time deconstructing the likely false rumor about the
Nexus Prime having a dedicated Google+ button
. And, today we get to sort out some interesting tweets by the Samsung Mobile Romania team about production for the Nexus Prime.
Originally, there were two tweets sent out by the Samsung Mobile Romania Twitter account. The first seemingly confirmed that the next Nexus phone will feature the Samsung AMOLED Super HD (720p) screen. The second claimed that production would begin in late 2011. Since then, a tweet has been sent out on the account claiming that the two Nexus tweets were
uploaded by mistake
, and are based on
rumors not official Samsung statements
. It seems someone got a little overeager, but let's look at the rumors anyway.
pushed out just in time
for Christmas. And, Google has repeatedly
pointed to Q4 of this year
as the release window for Ice Cream Sandwich. So, the idea that production of the Nexus Prime wouldn't even start until late 2011 seems incredibly suspect.
Granted, Nexus phones are inherently niche devices and developer handsets, so Google doesn't need to produce amounts on par with say the Samsung Galaxy S II, but if the device is going to be launched in Q4, which seems to be what Google is aiming for, then production needs to get going earlier than "late 2011". Of course, if the Super HD screen will cause delays in manufacturing, it would be interesting to see if Google keeps to their current timeline, or delays the device.
What do you guys think? Would you rather a qHD Nexus device in time for the holidays, or a Super HD device in time for Valentine's Day? Sound off in the comments!