Severe battery drain forces HTC to put a hold on Android 4.4.3 update for AT&T HTC One (M8)
11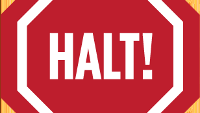 HTC has halted the Android 4.4.3 update that it had been pushing out to the AT&T
HTC One (M8)
since Wednesday. Users have been experiencing problems with severe battery drain following the installation of the update. Android 4.4.3 has already been sent out to Sprint and
T-Mobile
HTC One (M8) owners, along with European owners of the phone.
Because Android 4.4.4 is mostly a minor update made up of security fixes, HTC has taken the Android 4.4.3 update, and has added minor improvements from Android 4.4.4. This means that Android 4.4.3 should be the last update for the HTC One (M8) before the major Android L update is released.
Besides Android 4.4.3 and the aforementioned security fixes, the update includes optimization for Wi-Fi, Bluetooth and cellular connectivity. Applications getting updated include the Camera and the Gallery (Image Match), Settings (Power History) and the HTC Sync Manager. Also receiving updates are the BoomSound speakers, Motion Launch and Quick Settings.
No word on when HTC plans on re-starting the Android 4.4.3 update for the AT&T version of the HTC One (M8). We
do expect Verizon owners of the phone to be receiving Android 4.4.3 shortly
. Big Red customers with the HTC One (M8) will finally get the Extreme Power Mode with the update. This feature allows users to limit the phone's capabilities to making/taking phone calls, sending and receiving texts, and manually checking email, in order to extend battery life. Each 1% of battery life remaining will last 3 hours with the mode on. In theory, using the Extreme Battery Mode will allow 8% of battery life to last a 24 hour day.
source:
AndroidCentral