Extreme Power Saving Mode and Android 4.4.3, coming to Verizon's HTC One (M8) next month
8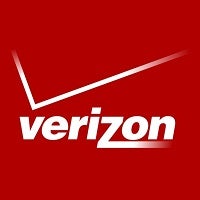 A tweet from HTC America President Jason Mackenzie, indicates that Android 4.4.3 will be coming to the Verizon branded
HTC One (M8)
before the middle of next month. Another tweet from Mo Versi, who is VP of product management at HTC, says that the 4.4.3 update will include the
Extreme Power Saving Mode
for the handset.
You might remember that the Extreme Power Saving Mode did not come out of the box on the U.S. version of HTC's flagship device. It was added via OTA updates to the units branded by U.S. carriers like
Sprint
,
AT&T
, and
T-Mobile
, but not Verizon. But by next month, it appears that Big Red customers will be also able to use the feature.
The Extreme Power Savings Mode allows HTC One users to extend a small percentage of battery life for hours. Shutting down widgets and apps running in the background, and closing non-essential operations, the mode allows the HTC One (M8) to consume just 1% of battery life every three hours. That means that your phone could run 24 hours with only 8% of battery life remaining. Keep in mind that with the Extreme Power Saving Mode on, the phone will only be able to make and take calls, send and receive texts, and manually receive emails.
The Android 4.4.3 update for the HTC One comes with improvements for BoomSound, Quick Settings and the Motion Launcher. Other enhancements are available for the Camera, Settings, Gallery and HTC Sync manager. Verizon HTC One (M8) owners are licking their lips in anticipation.
source: Twitter (
1
), (
2
) via
Droid-Life