Several big name apps appear to be no longer supporting the Apple Watch
15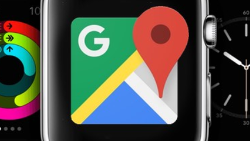 What is going on with some big name apps that no longer can be found on the Apple Watch? The latest update to Google Maps for iOS ended the app's support for the timepiece, although to be honest, this was not listed in the changelist. In addition, the eBay app and the Amazon app are both no longer available for Apple's smartwatch. It is not as though these apps had no functionality. Google Maps was certainly useful to those with Apple Watch as the app allowed users to navigate from one place to another. And the eBay app allowed Apple Watch wearers to check the status of their bids on certain auctions.
If you own an Apple Watch, don't give up hope. There is still a possibility that these apps will return to the device. Remember, there was nothing mentioned on any of the App Store listings for these apps that would indicate that they are gone from the wearable device forever.
Another app that has gone AWOL on Apple Watch is the one for retailer Target. That appears to be the case even though Target's discounted price app Cartwheel still works with the timepiece. As soon as we hear some more news about the "missing" apps, we will pass it along to you.
source:
AppleInsider