Senators want FTC to send a message to Facebook by ordering it to pay a massive fine
7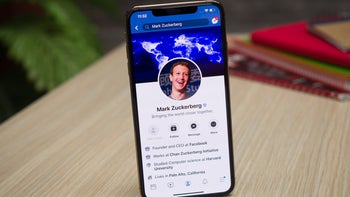 A couple of days ago we told you that the Federal Trade Commission (FTC)
could be days away from announcing a fine against Facebook
in the amount of $3 billion to $5 billion. The FTC is trying to decide how much to punish Facebook and is negotiating a settlement with the company. While there have been a number of privacy issues involving the social media app/site over the last few years, back in 2016 it violated a previous FTC consent decree it had signed five years earlier. Under the terms of that deal, Facebook agreed not to use subscribers' personal data without obtaining consent; however, during the 2016 presidential campaign, 87 million members had their profiles used without permission by political consultancy Cambridge Analytica.
According to Bloomberg
, two U.S. senators want the FTC to fine Facebook more than $5 billion and force the company to make "sweeping changes." Senator Richard Blumenthal (D-CT) and Senator Josh Hawley (R-MO), both members of a sub-committee that oversees the FTC, wrote a letter to the regulatory agency today. In the letter, the senators said that Facebook should receive a large enough fine that it would act as a deterrent to prevent future violations. They also want to put limits on Facebook's use of consumer data, force the deletion of tracking data, stop the practice of collecting certain consumer information and revise its advertising policies. In addition, Blumenthal and Hawley want Facebook to put up a firewall blocking its other apps (like Instagram and WhatsApp) from sharing consumer data with each other.
"The Commission should pursue deterrent monetary penalties and impose forceful accountability measures on Facebook, including limits on the use of consumer data, managerial responsibility for violations, and other structural remedies to stop further breaches of consumer trust."-Letter to FTC from Senators Blumenthal and Hawley
Considering that the company took in more than $56 billion last year, a $5 billion fine might not be high enough to deter Facebook from committing future privacy violations. In addition, the senators say that Facebook co-founder and CEO Mark Zuckerberg must be held accountable for failing to keep Facebook members' profiles private. The FTC is also considering taking action against the executive.