WSJ: U.S. Senate sets vote this week to legislate the "death penalty" for ZTE
10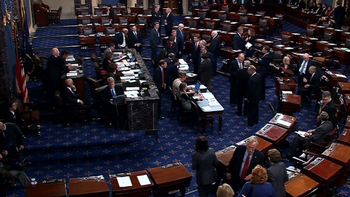 ZTE, the fourth largest smartphone vendor in the U.S., has been in the news almost daily since
the Commerce Department lifted a stay it placed on a U.S. export ban against the firm
. That was back in April, and it left ZTE unable to access hardware, software and components from some of its important suppliers until mid-March 2025. The Chinese smartphone and network equipment maker had been caught selling goods and services to North Korea and Iran, violating U.S. sanctions.
While ZTE nearly shut down, it got a reprieve from President Donald J. Trump, who wanted the Commerce Department to lift the ban. Last week,
the Trump administration announced a deal with ZTE
. The U.S. export ban would be lifted in exchange for a $1 billion fine, $400 million in escrow to cover future issues, the naming of a new Board and executive team, and the installation of a U.S. selected compliance team that would be put in place at ZTE headquarters.
But a bipartisan group on Capitol Hill was upset from the moment that the president first got involved. After all, a Congressional report from 2012
called ZTE and Huawei threats to U.S. national security
. That feeling
continues to this day
. According to the
Wall Street Journal,
a group of GOP Senators has added an amendment to the National Defense Authorization Act that would make it against the law for ZTE to obtain supplies from U.S. companies. This bill is usually passed easily with support from both sides of the aisle.
"China is using its telecommunications companies as means to conduct espionage. We need to solve the larger puzzle of trade and national security in addition to the enforcement action for the violation of sanctions."-Sen. John Cornyn (R-Texas)
Once through the Senate, the bill would move to a conference committee with the House, which passed its own version of the bill without the amendment related to ZTE. Still, that wording can be added in committee. And because many items covered in the bill are popular with members of both chambers, most Senators expect the bill to pass Congress and be signed into law by the president.
As Senator Tom Cotton (R-Arkansas) puts it, "I would expect that there wouldn't be a ZTE. The death penalty is an appropriate punishment for their behavior."