After September 10th, the value of your old iPhone might drop by 30%
8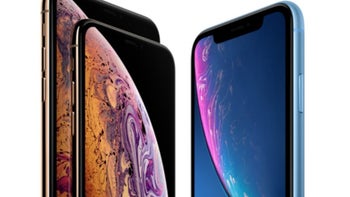 If you've been thinking about unloading an older phone to help cover the costs of buying a new Apple iPhone or one of the
Pixel 4
models, you should take a look at some data
compiled by Decluttr
. The latter is an app (
iOS
,
Android
) that helps you sell your "stuff." Decluttr says that phones start losing value once you open the box and drop even more when an updated version is released a year later. Not all handsets depreciate at the same rate, and Decluttr took a look at the resale market for the iPhone, Samsung's Galaxy S flagships, and the Google
Pixel
line. As a rule of thumb, Android devices depreciate faster than iOS devices.
Based on the data, it appears that iPhones lose 40% of their value one month after their release date. After the first 30 days, they tend to lose 1% of their value each month. Now keep in mind that this is not written in stone. As an example, Decluttr points out that the
iPhone XS
has lost 49% of its value in the 11 months that it has been available with a resale price of $512. If you look at the chart showing iPhone depreciation, you can see that first month tumble. Interestingly, there seems to be a small rebound in price from the 16th to the 19th month before the fall in value resumes. With Apple expected to introduce its 2019 iPhone lineup on September 10th, here is an important statistic for you to keep in mind: on average Apple iPhones drop 30% in value once the new models are announced.
"Whatever phone you own, our research makes it pretty clear that you should sell it as quickly as possible to get the best price. Every extra month you hang onto it means more value lost! Interestingly, we also found that the value of phones drops dramatically after the announcement of a new model. On average, iPhones are worth 30% more before Apple's annual keynote event – so if you're planning to upgrade, start thinking about selling today."-Decluttr
Samsung's phones lose value more rapidly than Apple's handsets do. Take the
Samsung Galaxy S10
and
Galaxy S10+
which have depreciated by 57% and 52% respectively after just six months. Meanwhile, six months after the release of the
Pixel 3 XL
last October, the phone had already depreciated by 58%. The handset, which cost nearly $900 at launch, is currently being resold for a price in the neighborhood of $300.
Remember, these figures are for previously owned handsets and not for new units still in the box.