See where Apple's money comes from (infographic)
99+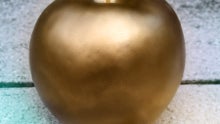 Apple just scored the largest quarterly corporate profit in the history of mankind, making about $18 billion last quarter, and toppling the largest three-month corporate profit of $16 billion that belonged to the Russian juggernaut Gazprom.
The iPhone line's average selling price was $687 for the quarter, marking a $50 increase from last year, due to the fact that Apple now has the
iPhone 6 Plus
, whose starting price is a Benjamin higher than the breadwinner. Compare this to Android's ASP of just $254, plus the fact that Apple is now
tied with Samsung
for the world's largest smartphone maker crown, and you can clearly see why it made $74.6 billion in revenue last quarter.
The average price to make and sell an iPhone is still about $220, even with the thorough redesign that the iPhones received, so roughly 200% profit on a handset, and Apple sold a record amount, too. As a result, now Apple has about $178 billion in cash to play with, but the iPhone continues to be its bread-and-butter business, judging from the infographics below, responsible for the lion's 68% share of Apple's revenue, and the vast majority of its net profit.