See the Google Pixel 2 from all angles, in different colors!
41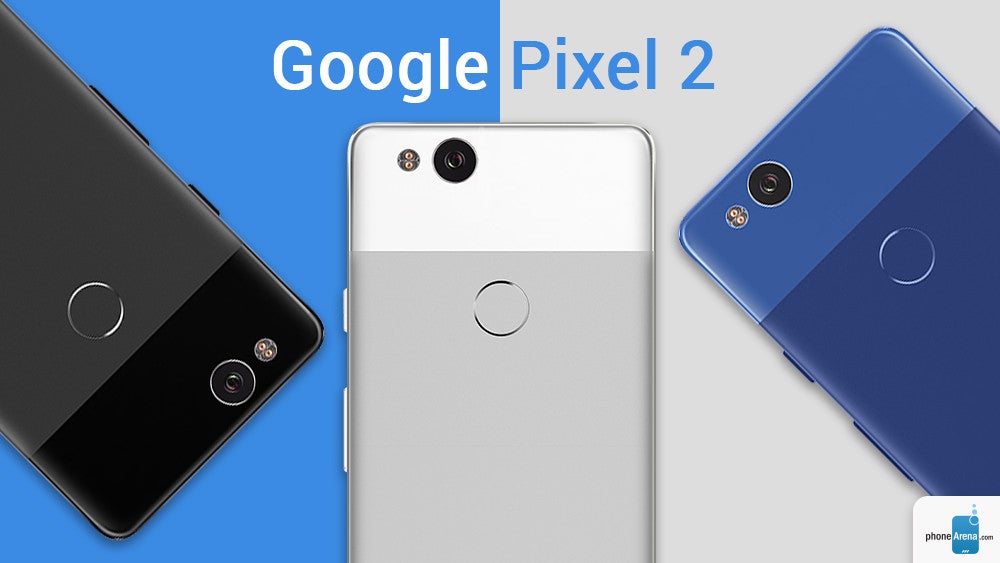 This week we saw a couple of Google Pixel 2 leaks, among which were the first
legitimate-looking photos
of the device, but all of them were united by a common (and unfortunate) thread – low resolutions and terrible image quality. At this point we're pretty much used to seeing the latest smartphone leaks in potato quality, but it's always nice when we get to have a clearer, more detailed—and above all,
accurate—
look at a long-awaited device. And now is one such occasion, as what we have in store for you may very well be the sharpest, most detailed renders of the Google Pixel 2 yet!
That's right, today we're taking a look at some very high-quality renders of Google's upcoming smartphone, which are based on CAD blueprints and leaked live photos of the device, and unlike the majority of leaks we've seen thus far, these renders will also offer us a look at the phone's sides!
Although we don't know every single minute detail about the Pixel 2, such as where exactly the antenna lines will thread for example, or whether the power button will have the knurled finish of last year's model, these Pixel 2 renders should provide a nice preliminary look at the upcoming device.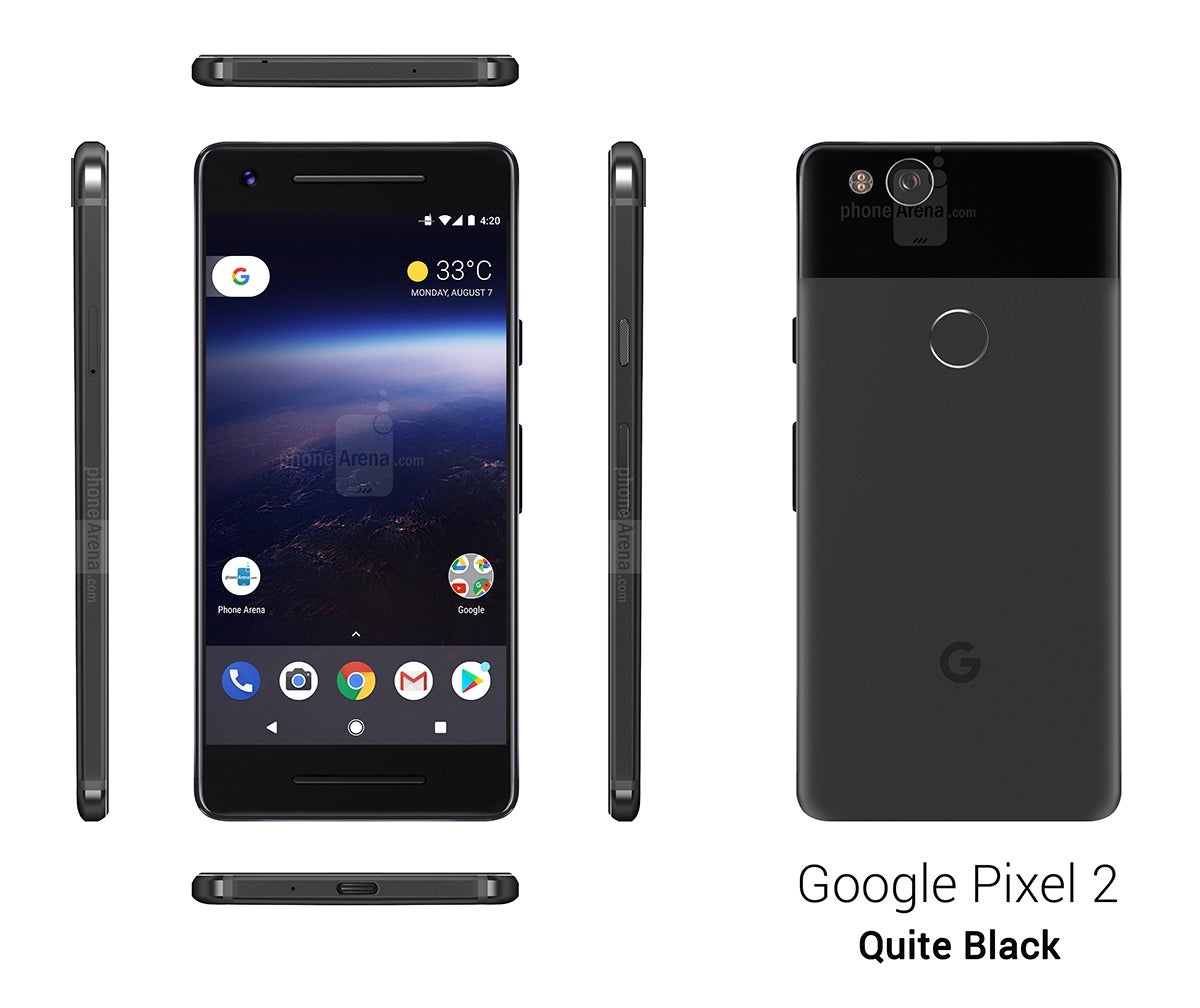 Google Pixel 2 in Quite Black
Going against the grain, Google has reportedly decided to shun away from ongoing trends and launch the
Pixel 2
and
Pixel XL 2
with ample bezel on the top and bottom of the display. On top of that, the Pixel 2 is expected to do away with the 3.5 mm jack as well, which we find rather amusing, considering how last year Google poked fun at Apple in its official
Pixel announcement trailer
.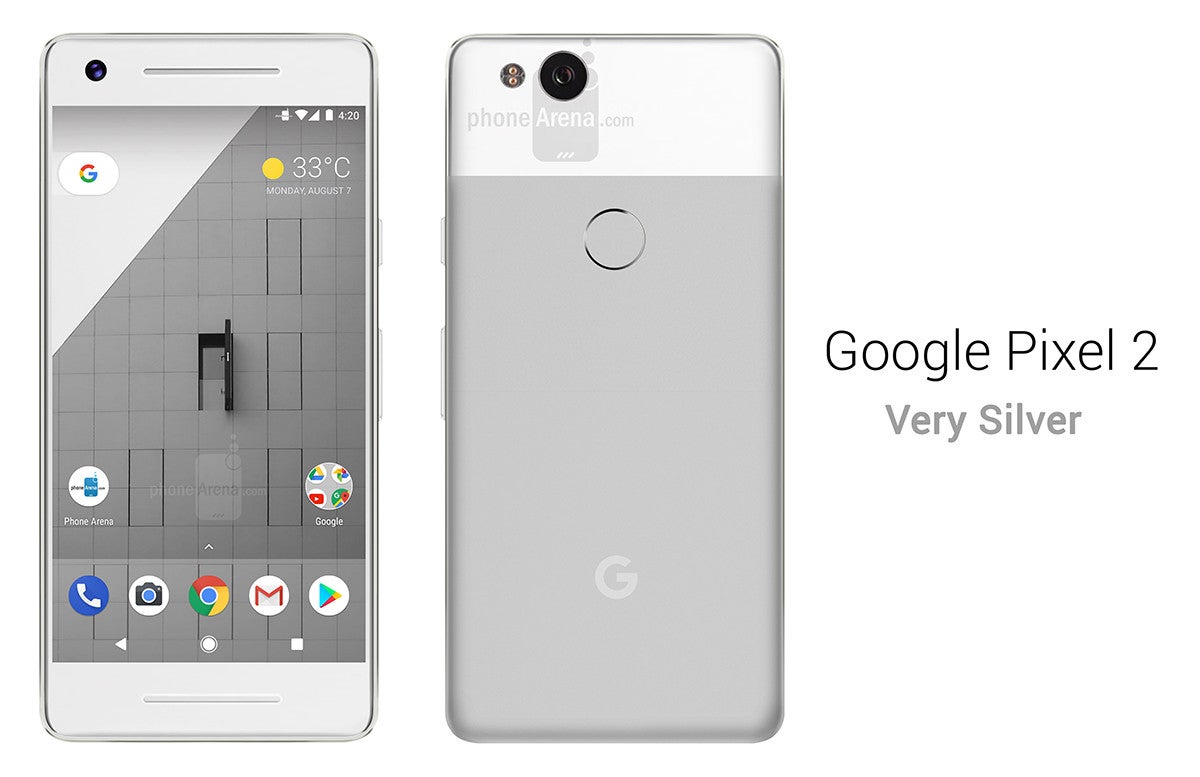 Google Pixel 2 in Very Silver
There's currently no information on what colors the Pixel 2 and its larger sibling will be available in, and the only one we've seen in renders and live photos is the Quite Black version. However, it's a relatively safe bet that Very Silver and Really Blue will be making a return in 2017, as they were all-around well received last year. Will Google add another color option to the Pixel lineup this year? Who knows, red's a pretty hot color these days!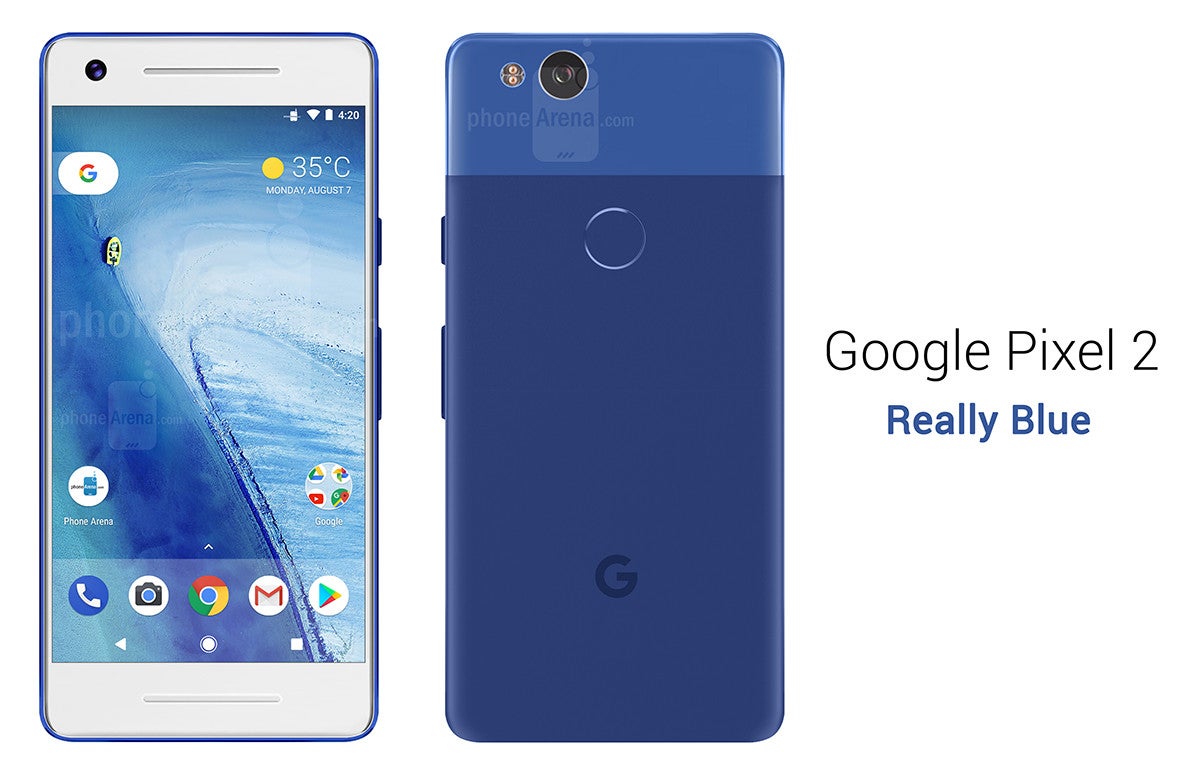 Google Pixel 2 in Really Blue
Really Blue was an awesome color that looked good on last year's Pixel models, so we're hope it makes a return for the second generation, but we also wish that Google would introduce a new Pixel hue this year. We're definitely going to skip over something like Prosthetic Beige, but Fire Abundantly Red sounds sweet! Let's have a look at how red would look like on the back of the Pixel 2: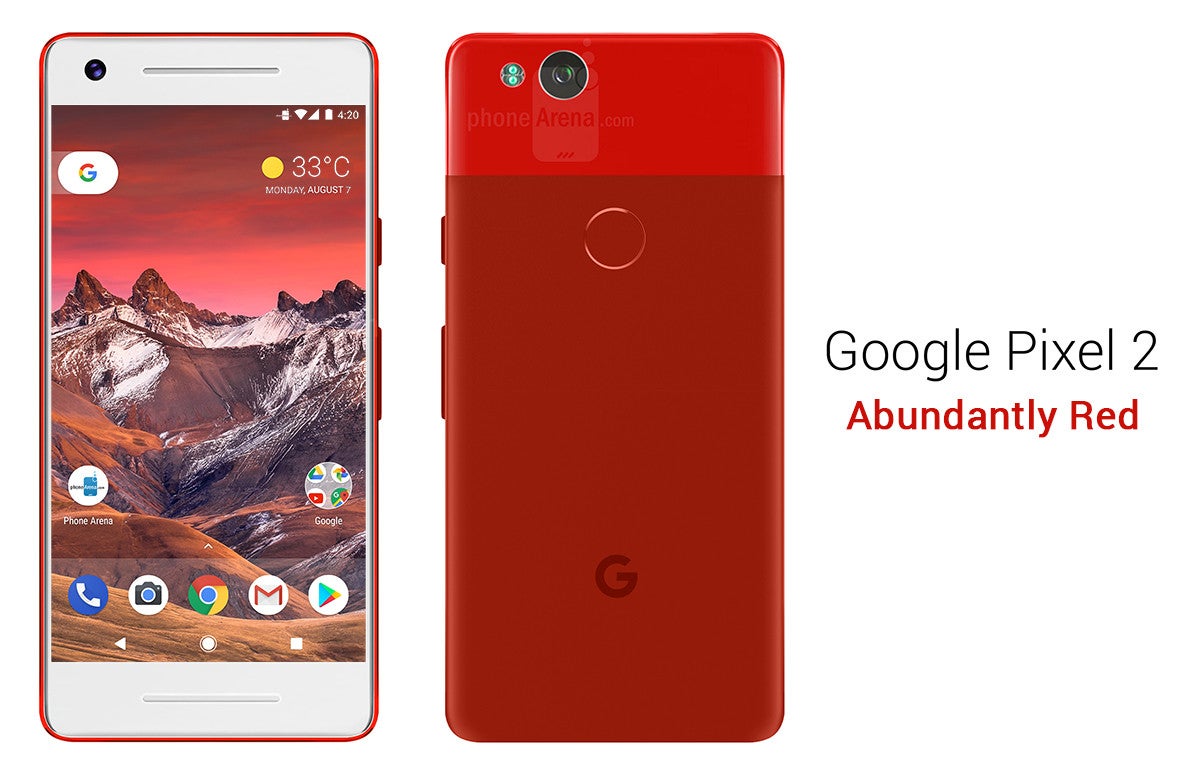 Google Pixel 2 in Abundantly Red
We definitely like that, but what if it were red on black instead? Earlier this year, we envisioned the
iPhone 7 PRODUCT (RED) with a black front
and we still think that's a mighty fine color combo. Although phonemakers seem mostly unwilling to combine colorful backs with black front panels, we still wanted to see what the Pixel 2 would look like in red on black and here it is: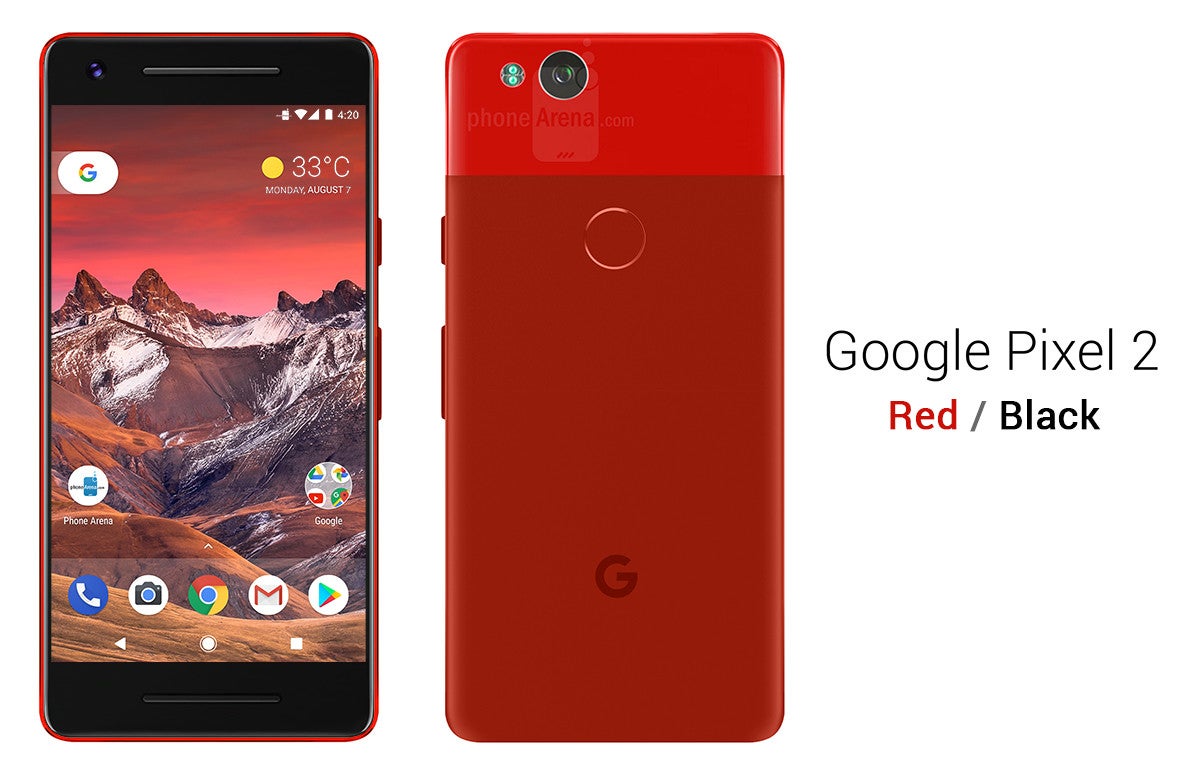 Google Pixel 2 in red on black
Very snazzy, indeed, although it's unlikely that this red/black combo will become an official color option for the Google Pixel and Pixel XL 2. Either way, tell us what you think about it in the comments below! Also, share your opinion on the supposed final design of the phone. Are you turned off by the bezels or do you like how the phone's shaping up despite this controversial design choice?
Google is definitely going to deliver on the hardware front with the new Pixels, no doubt about that, and the duo will most likely feature very capable cameras as well, but we still can't quite get over the design. That's made even harder after all the time we've spent with the Samsung Galaxy S8/S8+ and the LG G6! But still, nothing is set in stone at this point and who knows, maybe the Google Pixel 2 and Pixel XL 2 will be the bezel-less dream phones everybody wants!
Disclaimer

: The mockup images featured in this material have been made by PhoneArena and are based on preliminary information about the respective device(s), such as, but not limited to, factory CAD blueprints and live photos of the device(s). As such, the images found herein may not be fully representative of the final design of the device(s).