This is how the new red iPhone 7 would look with a black front, and we wish it were real
27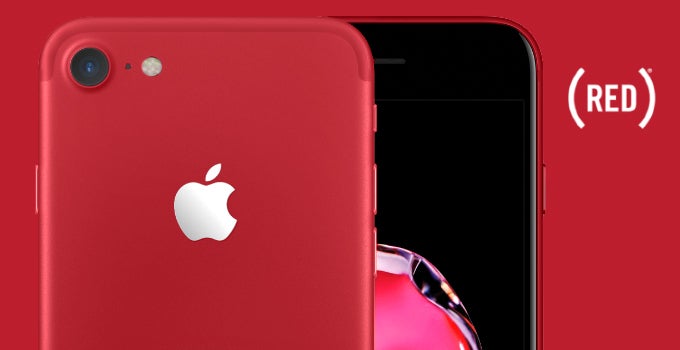 Apple on Tuesday announced two special-edition iPhones — the PRODUCT(RED) iPhone 7 and iPhone 7 Plus — which not only look good, but part of the proceeds from each device sale go to the Global Fund to Fight AIDS.
So, we get good-looking devices that are being sold for charitable cause. What more could we possibly want? Well, the (RED) backplates are cool and all, but what about the fronts of the special-edition iPhone 7 and iPhone 7 Plus? They only come in white!
From the moment we saw the two phones, we couldn't help but wonder, "what would a (RED)/black color variant look like?" Red and white go well together, but the same could be said for red and black as well.
So, going from there, we decided to actually test how this color combination would look like on the iPhone 7 and iPhone 7 Plus, and we are pleased to report that it does look pretty snazzy! Check it out:
So, what do you think? Do you like this red/black version of the special-edition PRODUCT(RED) iPhones? If you do, we've got a bunch more cool pictures in store for you!
Unfortunately, as has been the case with past (RED) Apple products, such as the iPod and Mac Pro special editions, the chances of seeing this red/black iPhone 7 are pretty slim. Still, this doesn't make it any less good! And one can hope, right?
Related stories: