More photos of the Google Pixel 2 leak, is this a new color option?
38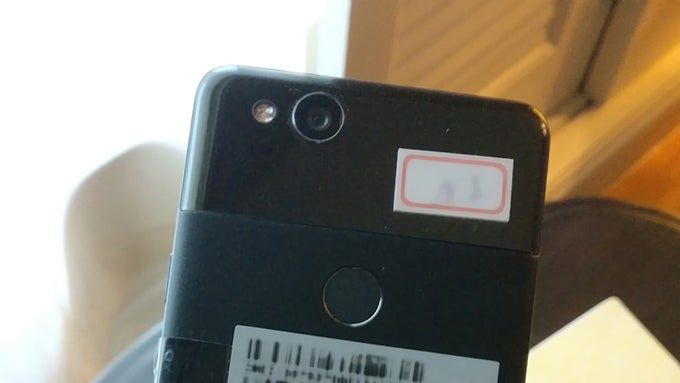 From all we've seen and heard so far, Google's 2017 offerings in the
Pixel
line are going in two entirely different directions. While the larger device (most commonly called the
Pixel XL 2
, though the name is not yet confirmed) is jumping on the trend of displays with tall aspect ratios and tiny bezels, the smaller
Pixel 2
is keeping much more in line with its predecessor.
And just a few days after we saw
the first ever images of the latter
, courtesy of the ever-reliable Evan Blass,
GSMArena
has published a couple more pictures the device, complete with a ton of stickers signifying the prototype nature of the units. Admittedly, the two photos show very little we haven't seen before, though they do give us a better representation of how the device is going to feel in real life.
In fact, the tipster who sent the photo reportedly claimed the Pixel 2 feels better in the hand than the original one, though they don't seem to have elaborated further on this claim. Also, we've got yet another confirmation that the device
will lack a 3.5 mm headphone jack
. And as
GSMArena
mentions, one of the photos also faintly shows the rear-mounted laser used for autofocus — a feature inherited from the original Pixel.
Also, the pictures may or may not show us a new color option — we've previously heard
Google will be exploring new color territory
, but we've heard nothing more specific so far. To us, this looks a bit like a dark blue, instead of the Pixel and Pixel XL's Quite Black. But then again, this could just be a result of the poor lighting the photos were taken with.