Second trial on damages could lead Apple to net more than the original $1.05 billion it was awarded
50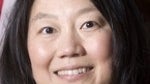 Last month,
Judge Lucy Koh vacated $450 million of the $1.05 billion jury award that Apple had been awarded
after the epic patent trial last year. Now, a
new trial
is coming. The damages that Judge Koh had tossed represented the amount awarded to Apple by the first jury for 14 Samsung devices that they ruled had infringed on Apple patents. Samsung has filed with the court requesting that the second trial also open up the question of whether these 14 devices infringed on Apple patents in the first place. The Korean manufacturer says in a filing with the court late on Friday that "
Apple can seek even more damages on these products in the new trial
." The filing by Samsung was in response to an earlier one made by Apple and seeks a partial final judgment on what has been decided so far, with the results stayed until a final ruling is made on Samsung's appeal of the case.
Also addressed by Samsung in the brief is
Apple's request that Judge Koh reinstate $85 million to the current $598.9 that Apple has been awarded
, claiming that "
errors
" had been made in calculating damages. According to Samsung, Apple's argument is "
Procedurally improper and substantively incorrect
". But the main ruling that must be made, is whether or not Samsung will get a whole new trial to determine if the 14 devices infringed on Apple's patents or whether the jury will
just decide the damages
again.
As usual when Samsung and Apple get together, the lawyers are the winners. If you're not a lawyer and don't play one on T.V., you might want to read Samsung's filing anyway, which you will find below.
source:
FOSSPatents
via
AppleInsider