Searches for the Nokia Lumia 920 surge following release of the wedding day fight ad
73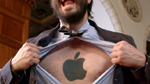 Late Friday, we showed you
the new ad for the Samsung Galaxy S4
that takes the usual shots at the Apple iPhone. But this year, Samsung's commercial isn't the most talked about in the industry. That title is reserved for
Microsoft's new ad for Windows Phone
, more specifically, for the the
Nokia Lumia 920
.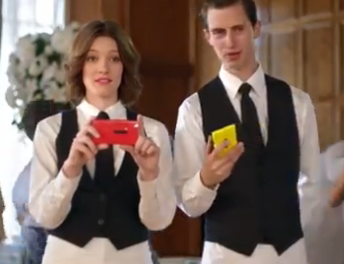 Above it all is the Nokia Lumia 920
The ad shows a fight breaking out between
Apple iPhone 5
users and
Samsung Galaxy S4
users at a wedding. At the end of the spot, as the chaos swirls all around them, two calm waiters are each holding the Nokia Lumia 920 as the tagline, "
Don't fight-switch
," appears on the screen. By making it seem as though Nokia and Windows Phone are both above the fray, the ad makes the Nokia Lumia 920 look as though it is above the childish nonsense that is swirling all around it.
Has the ad done its job? Absolutely. According to data from Google Trends, searches for the Nokia Lumia 920 were at 55% to 60% of peak value (100%) before the ad was released. On April 30th, the day after the ad was released, searches for the flagship Windows Phone reached its peak. Additionally, the ad has now made it on to BrandRepublic's list of the top ten most shared ads at
number four
. After five days, it has been shared 187,000 times and viewed 3.7 million times.
We've seen the ad on a number of highly rated shows on U.S. television, and even those with only a small understanding of the brand relationships within the industry will understand the message.
source:
WMPoweruser

Interest in the Nokia Lumia 920 surged after the ad was released