Screenshots reveal how Windows 10 for Phones tracks a user's physical activity
11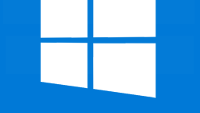 A series of screenshots show how new sensors coming with Windows 10 for Phones will enable the tracking of a user's physical activity, along with a number of other new features. A recent presentation at the WinHEC (Windows Hardware Engineering Community) event in Shenzhen revealed that the new build of Microsoft's mobile OS will come with a laundry list of new sensors.
The list of sensors revealed at WinHEC include Barometer (new), Proximity (Human presence), Long range (new), Custom sensors (new), Environmental (Temperature, Humidity, CO2, UV, etc.), Biometric (Heart rate, Gas), Activity tracking/detection (new) (walking, running, etc.), Altimeter (new) and Pedometer (new).
Activity detection allows the phone to know if you're running, riding a bicycle, walking or even riding in a car. The sensor can also determine if the phone is in your hand, or in a shirt, pants or jacket pocket. It can also figure out if the device is nestled in a holster, purse, bag or backpack. Windows 10 for Phones tracks and manages up to 30 days of activity data.
A series of four screenshots taken from a phone running Windows 10 for Phones can be seen in the slideshow below. You can see how the operating system can figure out not only when you start or stop an activity, but also knows the activity that you are doing. The screenshots show that the Windows 10 for Phones user in the example is running.
Thanks for the tip!
source:
NPU