Say what? Pokemon Go companion app to launch on the Apple Watch before year's end
14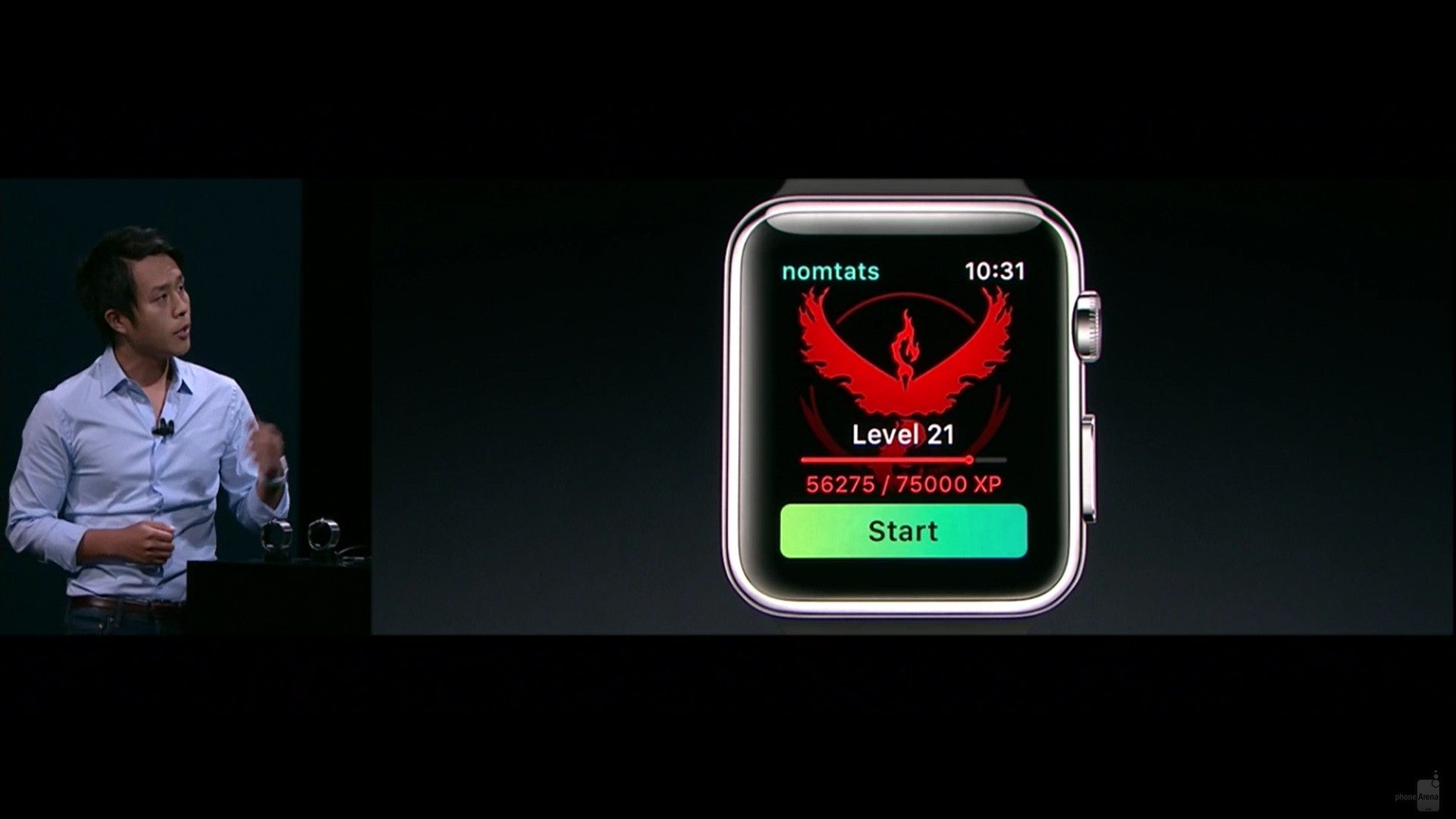 Although the craze around Pokemon Go has seemingly subsided a bit, during Apple's September 7 event we heard something that can potentially rekindle interest in the Pokemon-collecting augmented reality game.
A companion Pokemon Go app was announced for the Apple Watch, which will enable you to use your iPhone less and catch Pidgeys and Rattatas directly from your wrist-worn Apple Watch gadget.
Gotta catch 'em all... one more time!
The app will allow you to make use of the more vital Pokemon Go features, like see nearby Pokemon, explore and loot Pokestops, as well as see what a Poke Egg has hatched into. It doesn't seem you will be able to catch a Pokemon straight from your Apple Watch, as you will be required to flick out your phone then, but at least you'd be alerted about the nearby monster just in time.
Interestingly, walking around in the Pokemon Go app on the watch will count towards your daily walking quota; additionally, a small complication on the watch face will enable you to see how far you need to go to hatch that 10km egg of yours.
The companion app will launch later this year.