Savelli debuts luxury Android smartphone made especially for women
5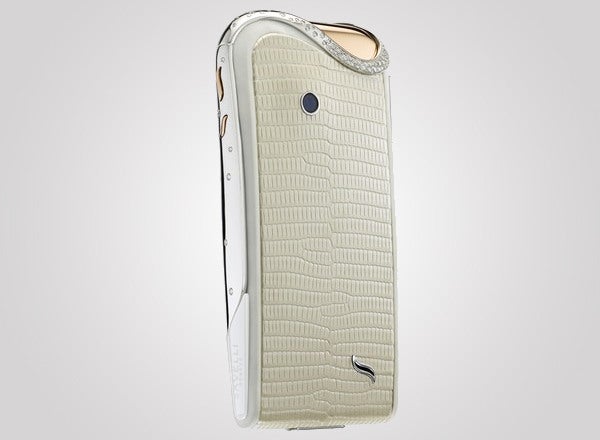 Most of the luxury smartphones that we bring you news about are just gold-plated and/or diamond-encrusted versions of handsets that already exist. Take this
sparkly HTC One
, for example, or this
golden BlackBerry Q10
. The smartphone you see pictured here, however, is a bit different for it is a new, totally unique model. And it looks fancy, doesn't it?
Made by a Swiss company called Savelli, this new smartphone has been designed with women in mind. It comes in 11 different variants, bearing names such as Ardent Red or Diamond Night, all of which feature a unique almond-shaped body covered with premium materials. The front is graced by a sapphire glass touchscreen while exotic leather covers the back. Of course, the precious metals and gems have not been omitted for this pricey handset.
Specs-wise, Savelli has yet to reveal what hardware makes this smartphone tick, although chances are that potential buyers wouldn't really care. All we know is that it runs a version of Android, which we suppose has been heavily customized to match the looks of the handset. Creating the ringtones for this work of art has been a job assigned to French DJ Stéphane Pompougnac.
The Savelli smartphone is set to debut on the luxury handset market later this month, with a launch party scheduled for July 3. As for its price, the cheapest models can be ordered for about $9000, while the most expensive variant called Black Insane can be had for $118 000.