Samsung's Active 2 has twice the heart sensors of the Apple Watch but none of the ECG clearance
10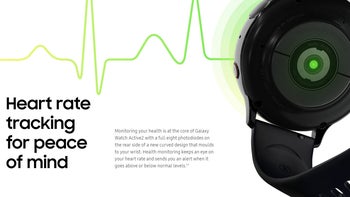 Sifting through Samsung's press release for the new
Galaxy Watch Active 2
one can't help but wonder where is the
rumored ECG function
. There is no word about it anywhere in the presser, not in the new features, nor in the health and wellness options section.
A quick glance at the specs in the end of the document, however, reveals that the Galaxy Watch Active 2 indeed has the promised heart rate sensors, and eight of them at that, twice the number that the Apple Watch 4 boasts. It's only the sensor field in the specs sheet that mentions anything about Electrocardiogram (ECG).
The
insider info
that the Watch Active 2 will have pulse-sensing photodiodes but an official ECG app to go with them isn't coming until next year, turned out to be true in the end. In the US, you can't get anything like this on the market without tests, approval and designation, and even Apple fought hard for years behind the scenes to get the venerable De Novo classification by the FDA.
That prevented the Apple Watch 4 from shipping with its most coveted function actually available until later this year when Watch OS updates
rolled out
with the functional ECG app in the US. Even now, the Irregular Rhythm Notification and ECG options are available in the fraction of the countries where the Low or High Heart Rate Notification options are present, as you can see from
Apple's own feature availability list
below: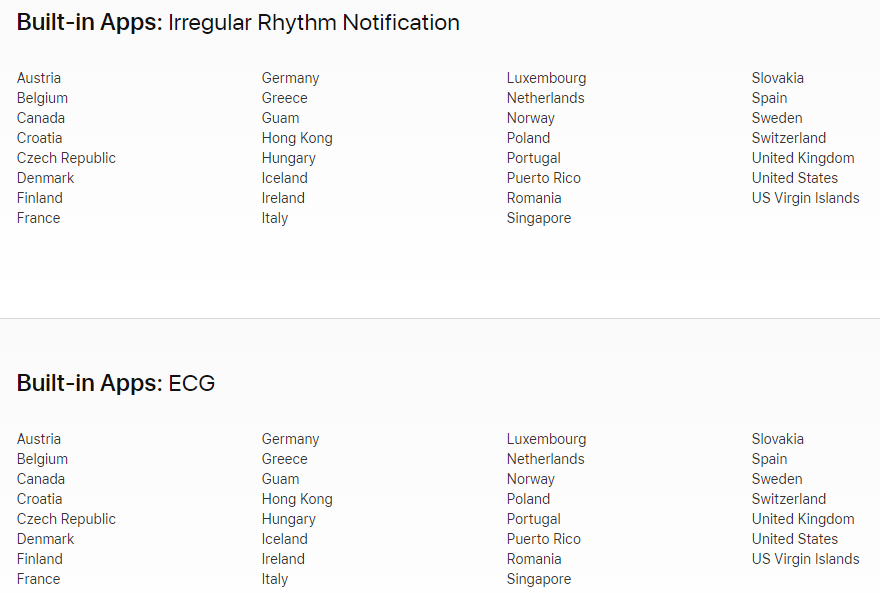 Apple Watch 4 still supports the ECG feature in a fraction of the countries it has low heart rate alerts in, and the Galaxy Watch Active 2 may follow a similar path
Long story short, just like Apple with the Watch 4, Samsung's fancy set of pulse-reading photodiodes on the Galaxy Watch Active 2 is only allowed to alert you if your heart rate is too low or too high, but for a real ECG reading you'd have to wait on the powers that be at the FDA.
The Apple Watch Series 4 was announced on September 12, 2018, and the ECG as well as Irregular Rhythm Notification functions didn't hit the wearable until March this year, or six month later, and the Galaxy Watch Active 2's ECG abilities may follow a similar path. Granted, there is still time until September 27 when Samsung is actually going to release the gizmo, but, for now, the heart rate monitoring function is "
intended for general wellness and fitness purposes only
," reads the small print.