Samsung's request for a new hearing on the first Apple patent infringement trial is rejected
17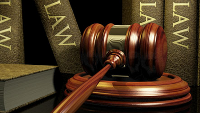 Samsung's attempt to appeal
the 2012 jury decision that resulted in monetary damages being awarded to Apple
, has been rejected by the U.S. Federal Circuit Court of Appeals. Samsung had been accused by Apple of infringing on a number of iPhone patents. The amount of damages that Samsung owes Apple for the first trial has been reduced over the last few years to $548 million. $400 million of that amount deals with Apple design patents that the jury ruled Samsung infringed on.
Samsung had $370 million of the original award thrown out as the court ruled that
Apple could not collect on issues pertaining to "trade dress," including the basic shape of a smartphone
. Apple had claimed that the shape of the iPhone made it unique. Apple is still eligible to seek a retrial on this issue. Meanwhile, Thursday's denial by the appeals court came in response to Samsung's request for the Appeals Court to hear the case En Banc, meaning that all 12 judges would sit in and shape the ruling. Earlier this year, a three-judge panel ruled that the original jury verdict was correct.
Thursday's rejection of Samsung's appeal came despite backing from a who's who of American technology companies. Hewlett Packard (the quintessential Silicon Valley tech firm), Google, and Facebook all backed Samsung's request for a rehearing. Now, the only legal option open to Samsung is to petition the Supreme Court.
Don't forget that there are still appeals brewing over the second trial between the two rivals. The second trial covered similar accusations of patent infringement made by Apple against Samsung, except this time covering newer smartphone and tablet models., The jury
awarded Apple $119.6 million
. Even though that was considered a victory for Samsung, the company
will probably still appeal the decision
.
source:
SanJoseMercuryNews
via
MobileSyrup