Court reduces Apple's award from Samsung related to the first patent trial
35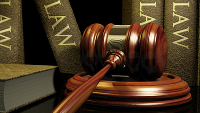 It seems like it was another lifetime ago back in August 2012 when
Apple won $1.05 billion from Samsung as the result of a jury verdict in its favor
. Samsung, as you might recall, was accused of infringing on a few patents owned by its rival. Apple never received that much money because a few months later,
Judge Lucy Koh vacated $450 million of the award
and ordered a new trial on the $450 million she had tossed. That new trial
resulted in $290 million being awarded to Apple
, further
reducing Samsung's responsibility to $930 million
.
Now, it appears that the award might be cut some more. The U.S. Court of Appeals for the Federal Circuit in Washington, D.C has asked the court in San Jose to reconsider the $382 million that was awarded to Apple for "
trade dress dilution
." The ruling, which agrees with Apple on every other aspect of the verdict, could make 40% of the amount awarded to Apple by the jury disappear in a heartbeat.
The Appeals Court ruling is basically admitting that while Samsung did infringe on Apple's design patents for the iPhone, Samsung did not steal Apple's "trade dress." Trade dress protection is allowed only in situations where the designs are non-functional. But an Apple executive said under oath that the design of the Apple iPhone was made "
to create a new breakthrough design for a phone that was beautiful and simple and easy to use
." Furthermore, a Samsung executive testified that some of the trade-dress that Apple claimed as its own, like the four rounded corners of the iPhone, made it more pocketable. According to the Appeals Court, this meant that the trade-dress was functional and the jury should not have awarded Apple the $382 million for the "
trade dress dilution
."
"They (Apple) made this argument from the beginning of the case that they were sort of the true innovators in the smartphone world, and that although a lot of this technology existed in the past, they came up with very simple, elegant and easy-to-use design that took the smartphone to the next level. To the extent that it was protected, it was protected by these design patents."-Brian Love, assistant professor of law, University of Santa Clara
The ruling could end up cutting Samsung's payment to Apple down to $548 million. And of course, there is still
the matter of the $119.6 million that Apple was awarded in the second patent trial
between the two tech titans. That trial, which ended in May 2014, covered Samsung's alleged infringement with its more recent models.
source:
Scribd
via
Reuters
>