Samsung plans on appealing the verdict of the second patent trial
38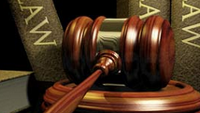 Even though
Apple was awarded just $120 million after seeking $2.2 billion from Samsung in their latest patent trial
, the latter manufacturer still plans on appealing the verdict, in an attempt to bring the award down to zero. John Quinn, a lawyer for Samsung, says that the verdict was "
unsupported by evidence.
" The jury ruled that out of five patents that Apple claimed Samsung had infringed on, three were indeed used by Sammy without permission. Apple was found to have infringed on one Samsung patent, and ordered to pay its rival $158,000. The amount of the jury award to Apple was the eighth largest in the U.S. this year and the fourth largest for a patent trial.
Apple and Samsung can now each file with the judge, a request for a sales ban in the U.S. on products that were found to have infringed on the other firm's patents. Apple had been seeking $2.2 billion from Samsung while Samsung had filed a cross-claim for $6.2 million. In the first trial,
Apple was awarded $930 million
.
"Of course we're pleased that the jury awarded Apple 6 percent of what they were asking for, but even that can't stand, because Apple kept out all the real world evidence and didn't produce anything to substitute for it, so you have a verdict that's unsupported by evidence -– and that's just one of its problems."-John Quinn, attorney for Samsung
source:
Bloomberg