Samsung's new 128GB Pro Plus microSD card is spacious, extremely fast, and highly resistant
60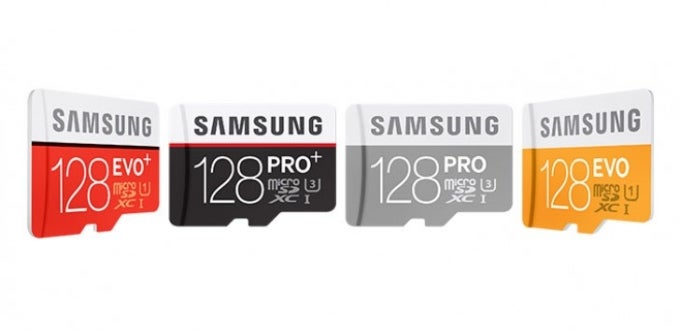 Although it is probably best known as the world's largest smartphone manufacturer, Samsung is also one of the world's leading microSD card makers. Earlier today, the company officially unveiled a 128GB microSD card in its Pro Plus series, a brand that only consists of the fastest and most resistant microSD cards that Samsung can currently make. Previously, Samsung launched 32GB and 64GB models in the series, and the new 128GB maintains the characteristics but doubles down on stage space.
The 128GB Samsung Pro Plus is able to sustain read rates of 95MB/s and has a maximum write speed of 90MB/s. Naturally, Samsung says that its new card will be best put to good use in modern smartphones and digital cameras with 4K recording capabilities. On top of these extreme transfer rates, the card can also resist extreme temperatures, water, and even X-Rays.
Interestingly, Samsung's impressive 128GB microSD card will do you no good if you happen to own one of the company's 2015 premium smartphones. The
Samsung Galaxy S6
,
Galaxy S6 edge
,
Galaxy S6 edge+
, and
Galaxy Note 5
all lack microSD card slots, but if a recent rumor is to be believed, the 128GB Samsung Pro Plus microSD card will be the
perfect match for the upcoming Galaxy S7
.
Spacious, fast, and resistant as Samsung's new microSD card may be, its $199.99 price tag will turn out to be highly prohibitive for most of those interested.